Board officially accepts Webb's resignation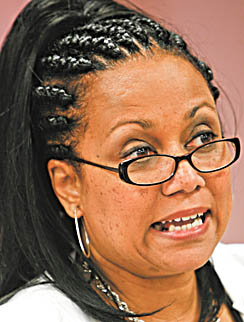 Photo
Board officially accepts Webb's resignation
By HAROLD GWIN
YOUNGSTOWN
The city school board voted Tuesday to officially accept the resignation of Superintendent Wendy Webb, who is retiring effective Jan. 1, 2011.
At the same time, the board voted to hire the Ohio School Boards Association as a consultant to help it launch a national search for Webb's successor.
The OSBA will be paid a base fee of $6,400 plus "out-of-pocket expenses."
Anthony Catale, board president, said the time line calls for a six-week application period that will run through parts of June and July.
The OSBA will conduct a preliminary screening of applicants for the district, and then an 18-to-21- member search committee (to be appointed by the school board) will narrow the list to a group of finalists.
Those finalists will be invited to the community to participate in public community forums, and then the school board will get down to the task of making a selection.
The goal is to have the new superintendent on board sometime in August to work with Webb over the first several months of school.
Catale said the board hopes to have the search committee chosen this week and is considering lists of potential members now.
A number of people attending Tuesday's school board meeting expressed an interest in serving as well.
Catale said both the state Academic Distress Commission overseeing the district's efforts to improve academically and the state fiscal-oversight commission controlling district finances as it seeks to recover from financial emergency will have representation on that committee.