Heard-Turner engagement is announced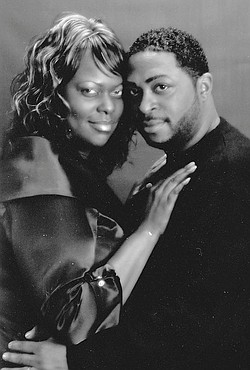 Photo
Audrea V. Heard and John L. Turner Sr.
Former Youngstown residents Audrea V. Heard of McDonough, Ga., and John Lamont Turner Sr. of Manhattan, N.Y., are announcing their engagement and plans for their autumn wedding.
Invitations will be issued for the ceremony they have planned for Oct. 12 in Boardman and for their reception.
The bride-elect is a daughter of the late Walter T. Jr. and Denee Heard, and the future groom is a son of the late Jessie M. Turner and John Turner Jr.
The bride-to-be earned a small-business specialist degree from Florida Community College in Jacksonville, Fla. She is a loan counselor with Litton Loan Servicing, LP, in McDonough, an ordained apostle, the author of a book, "Thru the Fire," and the CEO of Power to Wealth Enterprises.
Her fianc is a conductor with Long Island Railroad in Manhattan, and an award-winning floral designer affiliated with the FTO network.