Eagle Heights tax debt may soar
By Harold Gwin
YOUNGSTOWN
The court-appointed receiver handling all of Eagle Heights Academy's business affairs said the school owes the Internal Revenue Service "a substantial amount" more than reported in a 2007 fiscal year audit released this week.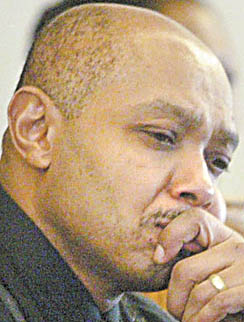 Photo
That state audit showed the school failed to turn over to the IRS $454,381 collected from employees in income and Medicare tax withholding for that year, but the problem doesn't appear limited to fiscal 2007, said Atty. Barry E. Savage.
The school owes more from previous years, he said, suggesting that additional unpaid employee federal taxes will equal or exceed that shown in the 2007 audit.
There are also penalties for failure to file and failure to pay taxes due, he said, adding that it is his job to try to work out a settlement agreement with the IRS.
The Rev. Kenneth Simon, president of the Eagle Heights governing board, said the board was unaware that taxes weren't being paid. When it learned of the problem, it took a proactive approach, contacting the IRS and trying to make arrangements to pay the debt.
"The board has acted responsibly," he said, adding that there was no attempt to cover up the situation.
Savage, who represents Ohio Council of Community Schools, the sponsor of Eagle Heights, a charter school, was appointed receiver for the school in April to oversee its permanent closing this year. The state has directed it to close because of poor academic performance.
He said the board had been receiving what he termed inaccurate financial reports from Ronald E. King, the school's former treasurer, and didn't realize there was a problem with tax payments until the Ohio auditor announced in August 2008 that the school was "unauditable" for 2006-07 because its financial records were incomplete.
The school hired an outside accounting firm to look at its finances and begin to put those records together. It also hired a new treasurer around that time, Savage said.
Efforts to reach King to comment for this story were unsuccessful.
Savage confirmed that the school went to the IRS as soon as it realized there was a problem.
"The board was getting financial statements that were not accurate," he said.
The state is nearing completion of a 2007-08 audit for the school and is beginning work on a 2008-09 audit, but Savage said he isn't worried that those examinations will show a continued failure to pay taxes.
"They started paying their taxes the day they found out about [the problem]," he said.
There's been no discussion by the school or its sponsor about taking any legal action against King, and no one is saying he took any money, only that certain things weren't paid, Savage said. The immediate issue has been getting control of finances and getting the taxes paid, he said.
Though Eagle Heights is closing, Ohio Council of Community Schools is awaiting state approval this week of a charter for a new school at the same Market Street location. South Side Academy is scheduled to open this fall, serving the same demographic of K-8 students.
The Rev. Mr. Simon said he and the Rev. Robert Stauffer, another Eagle Heights board member, are expected to serve on the South Side Academy board as well.
Savage said they might be on the new board, but the board will be larger and have broader representation than the five-member Eagle Heights board.
In addition to the unpaid employee federal taxes, the state audit for fiscal 2007 showed: improper spending of $707,507 in questionable costs, or errors that caused costs to be overstated or understated on federal reports; and $33,500 in public money illegally paid to school personnel that must be repaid.
The audit cited "extensive fiscal mismanagement" at the school.
"The lack of proper financial oversight at this school allowed for the misspending of tax dollars intended to educate Ohio's schoolchildren," said Ohio Auditor Mary Taylor.