Prosecution: Pair's scheme 'almost flawless'
By Elise Franco
efranco@vindy.com
AUSTINTOWN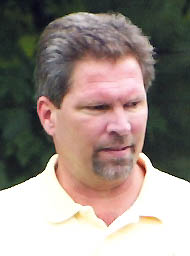 Photo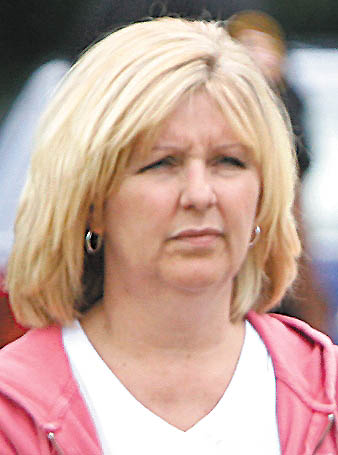 Photo
It was the perfect scheme, save for one mistake, the state contends.
Scott and Linda Adair, accused of embezzling hundreds of thousands of dollars from former employer Southwind Trucking Inc. of Austintown, are scheduled for a pretrial hearing at 11 a.m. Thursday before Judge R. Scott Krichbaum of Mahoning County Common Pleas Court.
Two documents called bills of particulars filed in court by the prosecution outline how it is alleged Scott Adair, 50, and Linda Adair, 52, carried out the operation from March 1, 2004, to Oct. 31, 2007.
Scott Adair is charged with 11 counts of aggravated grand theft, money laundering, telecommunication fraud, tampering with records and engaging in a pattern of corrupt activity with a specification of forfeiture of their home, contents, bank accounts, investment accounts and other specified property.
"The state intends to prove that the scheme was almost flawless, except for the fact that ordinary and necessary business expenses were not being timely paid and that [Scott] Adair left, by accident, in plain view, a second trucking-company checking account that the company had no knowledge thereof," one of the court documents states.
Austintown Detective Sgt. Kathy Dina and Prosecutor Ken Cardinal were not available to comment Monday.
But according to the court documents, Scott Adair established the second checking account through Huntington National Bank and used it exclusively "to launder company money through that ultimately ended up in [his] personal checking account or in cash."
These amounts totaled nearly $900,000.
Scott Adair was responsible for overseeing all company finances, enabling him to make these withdrawals, the bill of particulars states.
When he was confronted by former business partner Ric Barringer and asked if he was stealing from the company, Scott Adair left the business without answering and never returned, according to these documents.
Barringer filed a lawsuit against Scott Adair in March 2009 alleging misappropriation of corporate assets to personal use, breach of contract, fraud and negligence.
Prosecutors also allege that Scott Adair worked with his former spouse, Linda Adair, between October 2004 and December 2006 "to deprive Southwind Trucking and/or Southwind Transportation to commit a theft offense ... for health-insurance premiums."
The couple filed for a separation agreement in 2004 that provided the company would continue to pay health-insurance premiums to Linda Adair.
"During the period of divorce ... Scott Adair, knowing Linda Adair would no longer be eligible as a dependent ... continued to pay out-of-company-funds premiums for the benefit of Linda Adair," according to the documents.
A total of $8,245 in health-care benefits were paid to Linda Adair during this time period.
She is charged with four counts of complicity to grand theft, complicity to money laundering and complicity to engage in a pattern of corrupt activity with a specification of forfeiture of their home and certain assets that were acquired or maintained with the proceeds of stolen corporate funds.
The couple's home, 5305 Revere Road in Canfield Township, was seized June 12, 2009, as a part of the investigation.
After receiving a copy of that search warrant, Linda Adair told Dina that she "knew this day would come," another court document stated.