Park gazebo chosen for Smith-Stetson wedding in June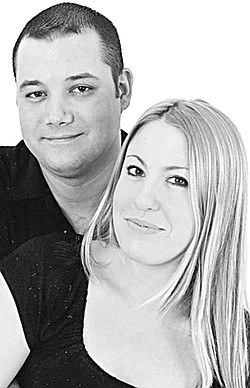 Photo
Jason Stetson and Stefanie Smith
CANFIELD
Announced by James and Cheryl Smith, 4384 S. Raccoon Road, is the engagement of their daughter, Stefanie Smith, and Jason Stetson, both of Brandywine Apartments, Youngstown.
Scott and Marilyn Stetson, 1029 Patricia Drive, Girard, are parents of the future groom.
The gazebo in Boardman Township Park has been chosen as the setting for the couple's wedding at 1:30 p.m. June 5. Their evening reception will be by invitation at Mr. Anthony's in Boardman.
Miss Smith is a nail technician with Nails on File in Boardman.
Mr. Stetson is a supervisor with Network Connectors in Youngstown.