Ex-judge Cronin to serve prison term in Illinois
Staff report
YOUNGSTOWN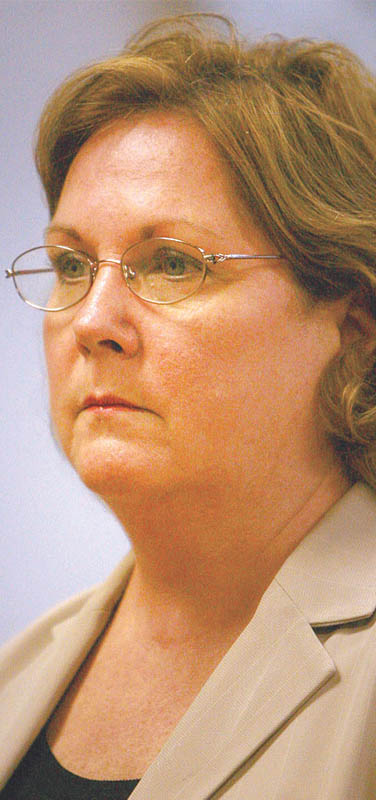 Photo
Former Mahoning County Common Pleas Judge Maureen A. Cronin
Maureen A. Cronin, a former Mahoning County Common Pleas Court judge, must self-report to a minimum- security prison camp at Greenville, Ill., by March 24 to begin serving the 27-month sentence a federal judge imposed on her.
David Kasulones, a supervisory deputy U.S. marshal, said Thursday that he had received the information from the U.S. Bureau of Prisons.
U.S. District Judge Sara Lioi imposed the prison time and a $4,000 fine on Cronin on Feb. 23, after she pleaded guilty to two felony counts of honest-services mail fraud.
Cronin, 56, of Canfield Road, pleaded guilty to accepting and failing to report an $18,000 no-interest cash loan from Flora Cafaro, part-owner of the Cafaro Co., which had numerous civil suits before her while she was a judge.
Cronin turned to alcohol and gambling after the death of her mother and longtime boyfriend within a year of each other, and she took the money to help pay off her growing gambling debt, said her lawyer, J. Gerald Ingram.
Cronin will be housed with about 270 other prisoners in a satellite prison camp for female offenders adjacent to the Federal Correctional Institution in Greenville.
The Greenville facility is 63 miles from Springfield, Ill., and 43 miles from St. Louis. The female inmates' camp at Greenville is a dormitory-style facility featuring a residential substance-abuse-treatment program. The camp provides inmate labor to the main institution and to off-site work programs.
Ingram had requested that Cronin serve her time at Alderson Federal Prison Camp in West Virginia, a minimum-security lockup where TV personality Martha Stewart was imprisoned for insider trading.