Parallels can be drawn between Turner, Clarett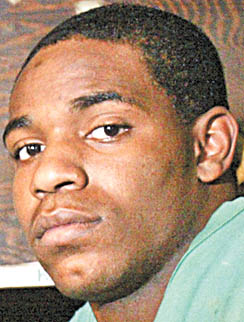 Photo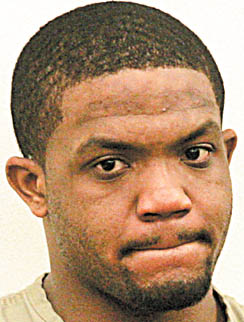 Photo
Former Ohio State football running back Maurice Clarett
Staff report
YOUNGSTOWN
The sad and twisting story of Jamel Turner in some ways parallels the plight of another Youngstown athlete whose post-high school career was shortened by events off the field.
Turner, 18, was shot twice at a home on Manchester Avenue on the city's West Side Saturday morning.
In that incident, 17-year-old Tracy Banks was found dead inside the house with multiple gunshot wounds.
Maurice Clarett helped the Buckeyes to the 2002 BCS championship and scored the winning touchdown against Miami (Fla.) in overtime in the Fiesta Bowl.
Clarett was a football standout at Austintown Fitch as a freshman, before transferring to Warren Harding, where he played for three seasons and was named Mr. Football following his senior year.
Clarett had an uneventful freshman season at Ohio State, but in the days leading up to the Fiesta Bowl he accused school officials of not allowing him to return to Youngstown to attend the funeral of a friend who had been mortally wounded in a shooting.
That dispute triggered a series of controversial events surrounding Clarett.
In an interview for ESPN the Magazine, Clarett accused Ohio State coach Jim Tressel and others at the school with providing him with money and jobs, and a teaching assistant told a the New York Times that Clarett had received preferential treatment from a professor.
An investigation by the NCAA was ultimately dropped for lack of evidence, but the school later suspended Clarett for the 2003 season after he was charged with filing a false police report.
He later sued the NFL in 2003 to enter the league's draft early, which was denied, but was later drafted in the third round of the 2005 NFL Draft by the Denver Broncos.
Clarett was released without ever playing a game for the Broncos.
On Jan. 1, 2006, Columbus police announced they were searching for Clarett in relation to two incidents of armed robbery.
Clarett turned himself into police the following evening, and on Feb. 10, 2006, was indicted on two counts of aggravated robbery with gun specifications and five other counts.
While awaiting trial in August of that year, Clarett was arrested in Columbus after he made an illegal U-turn and police found loaded guns in his vehicle. It was later reported Clarett was arrested near the home of a witness against him in the robbery case.
Clarett plead guilty to all charges in a plea agreement and was sentenced to 71/2 years in a Toledo-area prison.
In April of this year, Clarett was granted early release and is currently at a halfway house in Columbus.
Ironically, that release was ordered less than two weeks before Turner was injured in a shooting on Interstate 680. Turner was shot twice by unknown assailants.