Carnival curtailed in wake of melee
By Denise Dick
Mall festival to close earlier this weekend
By DENISE DICK
BOARDMAN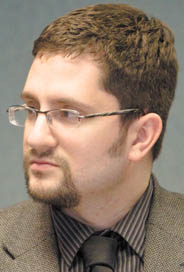 Photo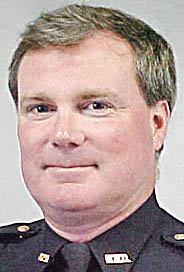 Photo
Boardman Police Chief Jack Nichols
An outdoor festival at Southern Park Mall, where fights broke out last weekend, will close earlier both Friday and Saturday this week, township officials said.
Jason Loree, township administrator, said the event will close at 9 p.m. Friday and Saturday instead of between 11 p.m. and midnight.
"I've also told [police chief] Jack [Nichols] that if the township needs to send out additional police officers for overtime, we will do that," Loree said.
There's also been discussion — although no decision — about sending that overtime bill to the mall, he said.
Loree acknowledged that the mall wouldn't be required to pay it.
"We can always ask," he said. "I would hope that they would recognize this is a quality-of-life issue for the community."
Mall officials couldn't be reached.
Nichols said he met with mall and Bates Amusements officials before the festival started, recommending against the outdoor event. After that meeting, mall and amusement-company personnel agreed to fence the area and to charge an admission fee, Nichols said.
"They were charging $5, and that included a $5 credit for rides," the chief said. "But on Saturday, they lowered it to $2."
The outdoor festival started May 25 and is set to run through Sunday.
Police were called about 10 p.m. May 29 after several fights broke out among those attending the festival. Nichols estimated that the fights involved between 100 and 200 people, prompting mall security to shut it down. Officers from Austintown, Beaver, Canfield, Craig Beach, Lowellville, Poland, New Middletown, Springfield Township, Youngstown State University and Youngstown city responded to a call from township police for mutual aid.
Between 12 and 15 Boardman officers also were involved in subduing the melee. Police sprayed the crowds with pepper spray to help break up the fights, Nichols said.
After leaving the mall lot, some of the groups accused of fighting congregated at Walgreens, JoAnn Fabrics & Crafts and on Southwoods Boulevard, and police arrived at those locations, breaking up those groups too, the chief said.
Police arrested one person, a 16-year-old Youngstown boy, charging him with assault on a police officer, disorderly conduct, obstructing official business, criminal trespass and being an unruly juvenile.
According to a police report, after mall security shut down the festival, police were working crowd control, trying to keep people from re-entering.
About 10 p.m., the juvenile tried to go back in to the festival and ignored an officer's instructions that he wasn't permitted to go back in.
The boy is accused of pushing the officer and then raising his fists in a fighting stance, the police report said.
Another officer used a stun gun on the youth, who was taken to Akron Children's Hospital, Boardman, to have the prongs removed.
The boy initially gave police a different name, resulting in the obstructing charge. He had been reported as a runaway.