Valley Delphi retirees to protest in Detroit
By GRACE WYLER
WARREN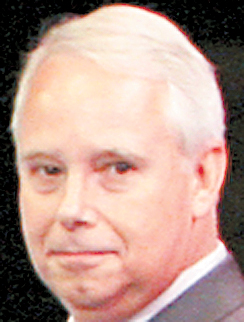 Photo
Several members of the Delphi Salaried Retirees Association here will join their Michigan counterparts in Detroit today for a demonstration in front of the General Motors headquarters.
About 100 members of the association are expected to gather in front of Detroit's Renaissance Center, the world headquarters of GM, to protest the salaried retirees' treatment by the Obama administration. The demonstration, scheduled to take place between 12 and 2 p.m., will coincide with the president's visit to Detroit.
A group of about 10 to 20 Delphi salaried retirees from the Warren area will join the protest, said Bruce Gump, spokesman for the local branch of the Delphi Salaried Retirees Association.
The demonstrations will be peaceful, Gump added.
"Nobody is going to block anything," he said. "They just want to make the point that the president should be talking to us."
The Delphi salaried retirees are protesting the termination of their pension plans during the federal government's restructuring of GM last year. The retirees saw their pensions cut by 30 percent to 70 percent when their plans were turned over to the Pension Benefit Guaranty Corp.
The protest aims to draw attention to the issue of the Delphi pensions while the national media spotlight is on Detroit, said Ken Hollis, head of the Michigan Delphi Salaried Retirees Association.
Delphi's salaried retirees were collateral damage in the government's bailout of GM, which has been widely touted as a success, Hollis added.
"We are trying to bring attention to the issue and get it resolved," he said. "With all of the press in town, we are hopeful we can get some people to swing by."
Hollis said he is hopeful the retirees' pension problems will be resolved.
"If I could sit down with the president and explain what has happened with the middle class, I can't imagine he wouldn't sympathize with our plight," he added.