Bonds lowered for 2 in murder case

Photo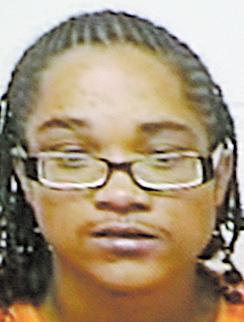 Photo
By John W. Goodwin Jr.
YOUNGSTOWN
Trial dates have been set and bonds lowered for two men accused of murder in the city.
Albert E. Whitted III, 23, of East Boston Avenue, and Joseph Valentin, 21, of East Avondale, appeared Thursday before Judge R. Scott Krichbaum of Mahoning County Common Pleas Court asking for a bond reduction and amendment to the charges lodged against them.
Whitted and Valentin are charged in the death of Marlon Chatman, 28, who was shot twice in the leg at 360 W. Chalmers Ave. in June. Chatman was shot after he let two men into the house and went upstairs with one, a witness told police.
Valentin and Whitted are charged with aggravated murder, murder, kidnapping and aggravated robbery.
Prosecutors and defense attorneys agreed to amend wording in the aggravated-murder charge.
The wording was changed from stating the men committed murder during a robbery to wording that suggests the homicide was committed during an attempted assault to better reflect what allegedly took place at the time of the incident.
Both men appeared via video June 21 before Judge Robert Douglas of Youngstown Municipal Court for arraignment on the charges. Judge Douglas set bond at $1 million for each of the men.
Attorney Mark Carfolo, representing Whitted, made a motion requesting his client's bond be reduced to $250,000. In the motion, Carfolo said his client has a minimal criminal history, has been a lifelong resident of the area and does not have a history of violence.
Judge Krichbaum said prosecutors and defense attorneys agreed to the reduced amount, and the motion was granted. Bond was reduced to $250,000 with electronically monitored house arrest for both men.
A trial date has been set for Aug. 23 for both men.