Buckeyes' Tressel pleased for Clarett
By Ken Gordon
The Columbus Dispatch
COLUMBUS
Ohio State coach Jim Tressel made it clear that he has been, and will continue to be, one of Maurice Clarett's biggest supporters.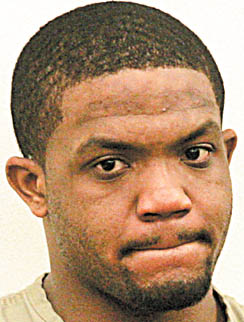 Photo
Former Ohio State football running back Maurice Clarett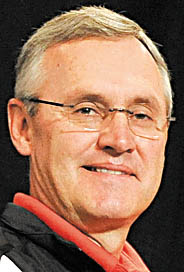 Photo
Ohio State coach Jim Tressel
Clarett started taking classes Monday at OSU, the scene of so many of the former running back's triumphs and troubles.
Tressel has kept in touch with Clarett over the years, through his arrest and eventual time in prison for robbery and weapons charges. He was released in April and now is living in a step-down correctional facility in Columbus.
"We've been working for about the last three months, trying to get the I's dotted and the T's crossed and get him back in [to OSU] and moving toward a degree," Tressel said. "In fact, he just told me after his first day of class [Monday], he said he woke up at 4:30 and he grabbed his book and just started studying.
"He was excited. He says he's going to do well, and he said it's just so neat for him to be back in the classroom."
Tressel said it was rewarding to see the troubled former player make a positive step.
"It's what you hope for," he said. "We all make mistakes, and some are different mistakes than others. But there are always consequences for whatever the mistake is, and if you take care of that, usually the world is a forgiving world and gives you an opportunity — if you'll do the right things — to move forward, and that's what he's trying to do."
While many OSU fans still harbor strong negative feelings about Clarett, who accused the football program of committing NCAA violations, Tressel does not share those feelings.
"Any time someone is part of your life, even if it doesn't go well, when [he tries] to get it squared away, you've got to continue to be there for him," Tressel said. "That's just the way we do things."