50th anniversary of Hrusovskis prompts party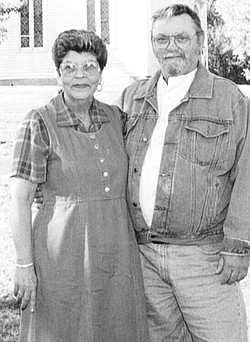 Photo
Mr. and Mrs. James Hrusovski
SALEM
Drake's Landing in Canfield was the setting July 24 as Mr. and Mrs. James Hrusovski of Salem marked their 50th wedding anniversary at a private family dinner.
Hosts of the celebration were the couple's children, James (Diane) Hrusovski and Sherri Hrusovski, all of Salem. The Hrusovskis also have four grandchildren.
On July 20, 1960, the former Sandra Gosnell and Mr. Hrusovski were united in marriage at First Baptist Church in Cumberland, Md.
Mrs. Hrusovski retired in 2001 after working as activity director for Salem Convalescent Center.
Mr. Hrusovski retired in 2005. He had worked as a laborer for Eljer Plumbing in Salem. He served in the U.S. National Guard and is a member of St. Matthias Church.
A 50th anniversary memory book was presented to the couple at the family gathering.