Pavlik fight on hold for now
By JOE SCALZO
YOUNGSTOWN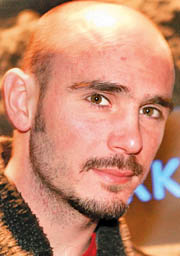 Photo
Kelly Pavlik (Chris Farina/Top Rank)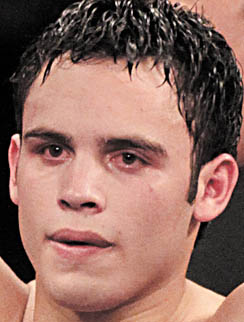 Photo
ASSOCIATED PRESS
Kelly Pavlik may make his ring return at Dallas Cowboys Stadium but it won't be on Dec. 4 — and it may not be against Julio Cesar Chavez Jr.
Pavlik's co-manager and father, Mike Pavlik, told WFMJ-TV that Top Rank Boxing informed him the fought against Chavez was off because Chavez felt he wasn't ready for Pavlik.
Top Rank spokesman Lee Samuels wasn't aware of the report and said the promotion company deals with Pavlik's other co-manager, Cameron Dunkin.
"Top Rank hasn't called anybody," Samuels said. "It's a fight we've discussed but that's it.
"It's a fight we'd like to do and we'd like to do it in December."
Dunkin did not return a call seeking comment.
Due to a conflict with the Big 12 championship game, Pavlik's handlers are looking at other dates — and possibly other locations — for an upcoming bout.
"We're exploring everything," said Top Rank chairman Bob Arum.
Cowboys Stadium held the Manny Pacquiao-Joshua Clottey bout on March 13 that drew more than 50,000 fans.
The Cowboys are at home Dec. 12 and Dec. 19. The following Saturdays are Christmas and New Year's Day — neither are considerations — and the Cowboys could not commit to holding a fight on any of the following three weeks because there's a possibility the team could have a home playoff game those weekends.
Chavez was considered an appealing opponent for Dallas because of the large number of Hispanics in the state.
When asked if he could move the fight to a different site, Arum merely said, "We're exploring all options."
Pavlik (36-2, 32 KOs) has not fought since losing his WBC and WBO middleweight title belts to Sergio Martinez in April in Atlantic City.