Pavlik likely to fight Chavez in Dallas
By JOE SCALZO
YOUNGSTOWN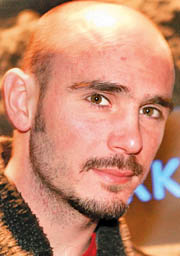 Photo
Kelly Pavlik (Chris Farina/Top Rank)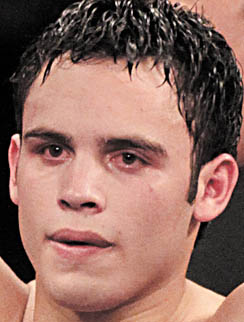 Photo
ASSOCIATED PRESS
Kelly Pavlik is headed to Big D for a big fight.
And he'll do it at a smaller size.
Months after saying he'd jump to the super middleweight division, Pavlik has committed to fighting Julio Cesar Chavez Jr. at middleweight on Dec. 4 at Dallas Cowboys Stadium.
No contracts have been signed — the camps are still working out money details — but Pavlik's camp is moving forward as if it will happen.
"It's the only really big fight out there for me," said Pavlik (36-2, 32 KOs), who lost his middleweight title with a unanimous decision loss to Sergio Martinez in April. "I think it's a big step toward getting back on the right track."
Chavez Jr. (41-0-1, 30 KOs), the son of the legendary Mexican fighter of the same name, is expected to fight on Sept. 11 against a yet-to-be-named fighter, possibly Ricardo Mayorga. Chavez is coming off a unanimous decision win over John Duddy in San Antonio on June 26.
The Pavlik-Chavez fight came together over the last week when Pavlik's co-manager, Cameron Dunkin, spoke with Top Rank Boxing promoter Bob Arum in Puerto Rico. After discussing possible opponents and sites — one scenario had Pavlik fighting a no-name fighter at super middleweight in Canada — Dunkin told Arum that Pavlik would like to face Chavez.
Arum called Chavez's trainer, Freddie Roach, and Roach gave his blessing. Pavlik's contract with Top Rank guarantees him at least $600,000 per bout, Dunkin said. He made $2.5 million against Martinez.
"Obviously it's a big fight and it would really put him back in business," Dunkin said of Pavlik.
The biggest issue was weight. Pavlik, 28, entered training camp for Martinez weighing more than 190 pounds and exhausted himself making the 160-pound limit. He wore down in the later rounds against Martinez and, afterward, said he could no longer safely make middleweight.
But Pavlik's options at super middleweight are limited because many of the top names are still competing in Showtime's "Super Six" tournament.
Pavlik plans to hire a sports nutritionist — preferably one with a boxing background — and said Tuesday he weighs 178 pounds. He hasn't lifted weights since the loss — that was one of the reasons for his high weight before the Martinez camp — and has kept busy playing golf over the past few weeks.
"Nothing's really guaranteed," Pavlik said of the fight. "I'll need to see a breakdown [from the nutritionist] about how healthy I can be, how tough it's going to be to make 160, how much energy I'll have and all that. I don't want it to be like my last fight."
Pavlik's trainer, Jack Loew, said there are plans to train outside of Youngstown, something Pavlik tried before his last two fights only to come home early. Loew, whose son John is getting married this Saturday, plans to start Pavlik on a light workout program next week.
"I think this fight puts Kelly right back in the thick of things," said Loew. "I saw Kelly the other day and he has a six-pack [stomach]. He looks good and his attitude is really good. He's anxious to get back into it.
"I think [Chavez] is definitely biting off more than he can chew, that's for damn sure."
Chavez, 24, did not fight as an amateur and doesn't have any big names on his resume.
"He's jumping up from beating John Duddy to fighting Kelly Pavlik," said Loew. "He has a lot of talent and he's got a great corner.
"But Freddie Roach ain't the one doing the fighting."