Cruze production to accelerate slowly, emphasizing quality first
By GRACE WYLER
LORDSTOWN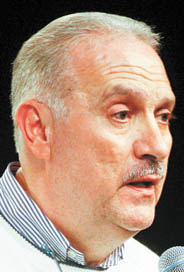 Photo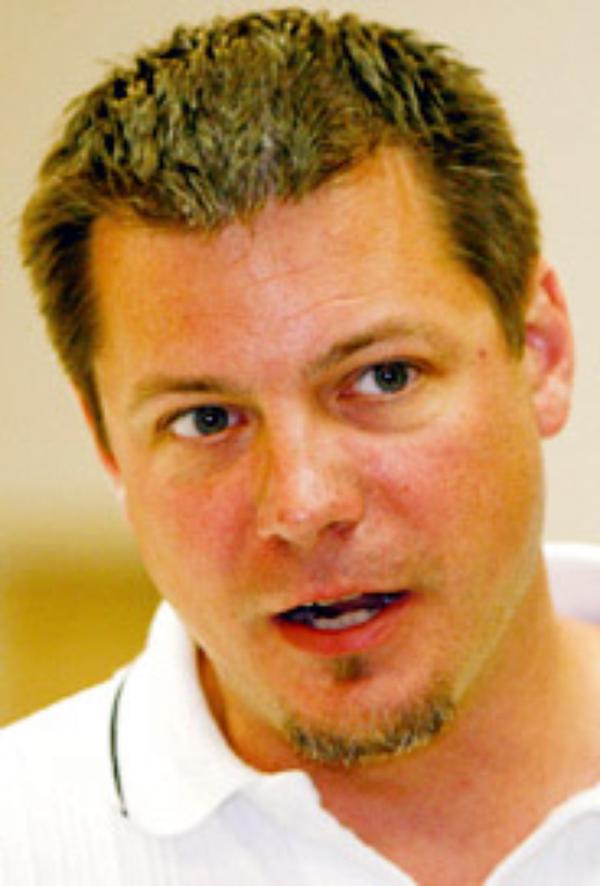 Photo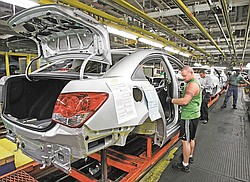 ASSOCIATED PRESS

Photo
In this photo made June 15, 2010, Matthew Mines assembles a test model of the new Chevrolet Cruze at General Motors' Lordstown Assembly Plant in Lordstown, Ohio. (AP Photo/Mark Duncan)
Workers at the General Motors Lordstown complex returned to the plant this week under a national microscope as the country watches the launch of the Chevrolet Cruze, a car whose success has been deemed vital to both the company and the community.
The Lordstown plant is at the forefront of the new GM, said Jim Graham, president of UAW Local 1112, which represents the assembly-plant workers.
"We can surpass any plant in the world, including the foreign market," Graham said. "That plant, our product, are the future of General Motors."
About 5,100 hourly workers began production on the Chevy Cruze on Monday as the plant's 1,200 new workers joined the line with the addition of a third shift. The assembly plant now operates with three 10-hour shifts, and the fabrication plant is running eight-hour shifts.
Production will start slowly this month, said Dave Green, president of United Auto Workers Local 1714, which represents 1,300 workers at the fabrication plant. The complex is projected to build 300 cars by the end of July, and about 3,000 in August, but the targets will depend on how the launch progresses, Green said.
"Right now our emphasis is on quality and not quantity," he said. "Aside from this being the most important launch we've ever had, the company is really emphasizing quality and that is something that the work force is truly embracing."
The vehicles built this summer are "validation cars," sellable units that will be shipped to Detroit for extensive tests, Green said. The plant is scheduled to start full-scale production — about 1,500 cars per day — after Labor Day and the cars are due to hit dealer showrooms by mid-September.
There is a lot of pressure on the plant to pull off a smooth launch, Green said.
"We know that we've got to get it right," he said. "And while there is some pressure along with that is a sense of excitement, I think people enjoy working and knowing that their work is important and valuable."
The success of the Cruze is said to be critical to GM, which has struggled to compete in the highly competitive compact-car segment. The company has sought to change that legacy with the Cruze through increased fuel economy, safety features and design elements.
"General Motors just really never met the designer-refinement requirements that were set on it by its competition," said James Bell, an executive market analyst with Kelley Blue Book. "There is a lot riding on the Cruze, but there are early indications that it will be successful."
The launch of the Cruze marks the beginning of a global lineup of new small and compact cars for the Chevy brand, said Klaus-Peter Martin, director of communications for Chevrolet.
"The Cruze will set new standards with segment-leading safety features and fuel economy," Martin said.