Woman charged in Liberty killings gets 13-year jail term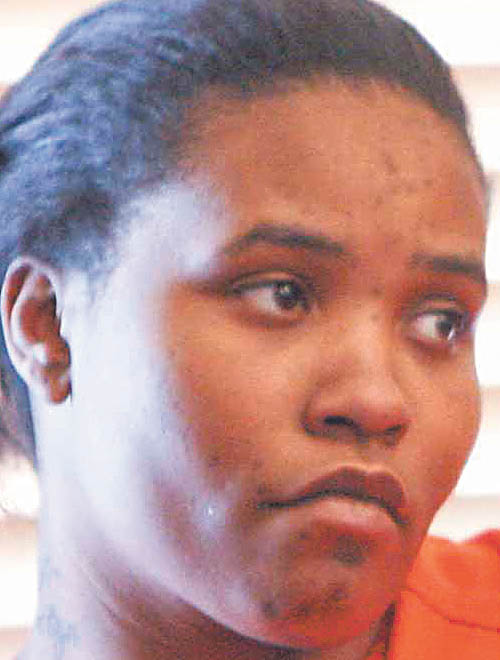 Photo
By ED RUNYAN
WARREN
Denise L. Jackson, one of six people charged in the killings of Wilneice L. Green, 28, and her 13-year-old daughter, Ja-Brajasia, last November in their Liberty home, has accepted a plea agreement.
The deal calls for her to spend 13 years in prison in exchange for her cooperation with prosecutors.
In the plea agreement, Jackson's charges were reduced from two counts of aggravated murder to two counts of complicity to involuntary manslaughter. She has also pleaded guilty to one count of complicity to aggravated burglary and one count of tampering with evidence.
Jackson, 26, of Trumbull Court, Liberty, is the woman police say told another of her co-defendants, Marquese J. Floyd, 26, of Atkinson Avenue, Youngstown, that Semmie Shorter, 38, had to "pay" for allegedly sexually assaulting a female relative of hers and Floyd's at Green's home Nov. 14.
On Nov. 15, she, Floyd, and three others went to Green's Northgate Drive home to kill Shorter, but after not finding him there, Melvin L. Turner, 36, of Maryland, fatally shot Green and her daughter instead, prosecutors say. He is charged in the deaths.
In Trumbull County Common Pleas Court Thursday, Chris Becker, an assistant Trumbull County prosecutor, said the group also intended to cut off a private part of Shorter.
Jackson passed a lie-detector test that indicated that she did not fire any of the shots in the Northgate home that day — though she did participate in the plot, Becker said.
Various participants in the crime, many of whom have also struck deals with prosecutors, say there was no plan to kill Green and her daughter, and they didn't know why Turner had done it.
Turner has been in a Baltimore-area jail cell on unrelated charges since late November 2009.
Shorter committed suicide after the killings.
She will be sentenced by Judge John M. Stuard Oct. 28.
Another participant in the killings, James M. Christian, 20, of Dale Street, Youngstown, pleaded guilty earlier to various charges and agreed to a 18-year prison sentence.