Traficant has management deal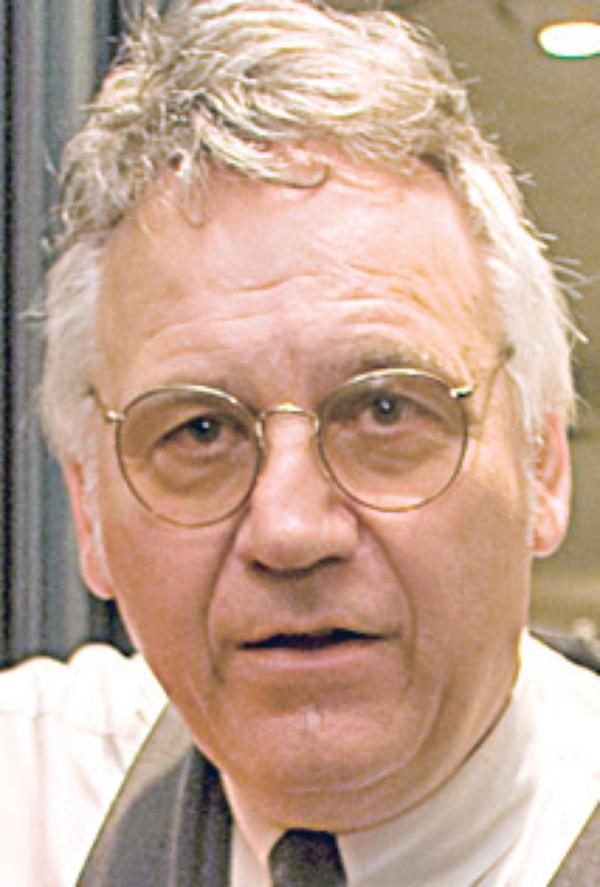 Photo
Ex-U.S. Rep. James A. Traficant Jr.
The former congressman wants a syndicated talk-radio show, his communications director says.
By DAVID SKOLNICK
VINDICATOR POLITICS WRITER
YOUNGSTOWN — Ex-U.S. Rep. James A. Traficant Jr. has signed a management deal and landed a paid job as a Saturday afternoon talk-show host on one of Cleveland's largest radio stations.
The radio show, to air 1-4 p.m. on Saturdays, is "only the beginning," said George Saadi, a Liberty native who operates Ace's Choice Entertainment in Los Angeles. Saadi is co-managing Traficant with Bill Aucoin, who owns the New York City-based Aucoin Globe.
Traficant's first show on WTAM, 1100 AM, is Saturday. Traficant signed a three-month contract with WTAM with a clause that lets him out of the deal if he decides to run for Congress, said Dennis Malloy, his director of communications. Feb. 18 is the filing deadline to run in the May 4 primary.
The WTAM program is "the first step in the puzzle for a syndicated radio show," Malloy said.
Saadi, who has family in the Mahoning Valley and visits often, said: "[Traficant] has a lot of personality and charisma and is a lighting rod. He's a colorful storyteller."
Hosting a radio show is a natural fit for Traficant, Saadi said. Traficant has hosted radio shows on WTAM and WKBN, 570 AM, in the Valley, before and after his prison sentence.
Malloy said Saadi and Aucoin have met with radio and television producers, and book-publishing companies to discuss other opportunities for Traficant.
"There are other opportunities, but I'm results-oriented," Saadi said. "Until we had a show on the radio I didn't want to say anything. I won't say anything till it happens. If someone writes a book it could lead to something else. I'm trying to take it a step at a time.
Traficant's paid public-speaking events are increasing, Malloy and Saadi said.
Traficant is to travel to Washington, D.C., to speak at a Feb. 13 American Free Press rally.
If Traficant's request to travel is denied, the event would be switched to Cleveland. Traficant was convicted in 2002 of 10 felony counts including racketeering, bribery, obstruction of justice and tax evasion. He was released Sept. 2 from federal prison. As part of his three years of supervised release, Traficant must receive permission from his federal parole commission officer to leave the northern part of Ohio.
"He's in communication with his probation officer, and he's following all the rules and regulations," Malloy said of Traficant. "He's requested to go to D.C. It looks promising. If he's making money and making a living, then they are agreeable to let him leave."
Federal parole commission officials couldn't be reached Monday or Tuesday to comment.
Before opening his management company, Saadi worked for nine years with Capitol Records, saying he focussed on sales, marketing and video production, and was vice president of retail for Clear Channel Entertainment Multimedia.
Aucoin is best known for being the manager of KISS when the rock band started. He was a band manager for a number of musicians and currently manages five bands.
One issue that could change everything is if Traficant decides to run for Congress.
Despite making a recent statement that he's running, he hasn't made a final decision on seeking office, Malloy said.
"He thinks of himself as a candidate for something," Malloy said of Traficant. "But if there's a business deal on the table for national syndicated radio, television, book or a speaking tour that would weigh heavily on his decision to run."
Traficant, who served more than 17 years in Congress, had said Dec. 17 that he was looking at three congressional districts if he was to run.
The 16th District is out, and if Traficant runs, he's more focused on the 6th District, represented by U.S. Rep. Charlie Wilson of St. Clairsville, than the 17th District, represented by U.S. Rep. Tim Ryan of Niles, Malloy said Tuesday. Both incumbents are Democrats.
One problem is for Traficant, if he runs in the 6th, is he can campaign only in Mahoning and Columbiana counties unless he receives the permission of his parole officer. The 6th District has 12 counties.
skolnick@vindy.com