Catale re-elected president of board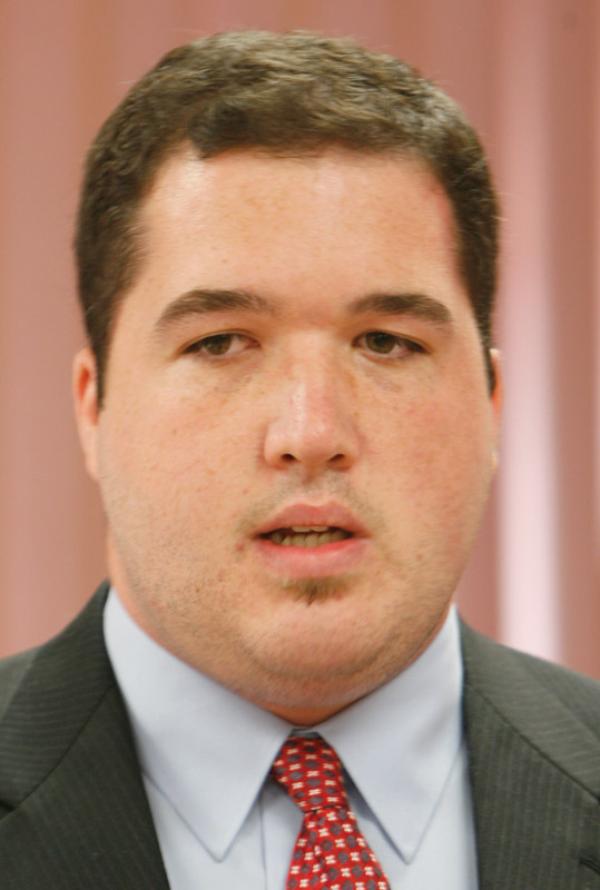 Photo
Youngstown City School Board president Anthony Catale
By Harold Gwin
A new board member made bids for both the president and vice-president seats.
YOUNGSTOWN — Anthony Catale will serve a second year as president of the Youngstown City School Board, but his re-election wasn't without opposition.
The board voted 6-1 during Tuesday's annual reorganization meeting to name Catale as it president.
New board member Andrea Mahone cast the dissenting vote and had nominated herself for the position.
"I think there needs to be a new order," she said after the meeting, adding that electing her as president would have been a good start in that process.
"I think I have good leadership qualities, and I think I respond well to the community," Mahone said.
Although she may not have been elected president this year, she said she expects to have that post at some future date.
Mahone got only one vote for president — her own.
Catale, who was nominated by Michael Murphy, was supported by himself, Murphy, Lock P. Beachum Sr., June Drennen, Richard Atkinson and Rachel Hanni.
Mahone also took a stab at the vice-president seat, again nominating herself, this time to run against Beachum, who had been nominated by Drennen.
Again, she secured only her own vote while Beachum carried the other six to win re-election to the post.
Catale said he will remain committed to "unwavering leadership" at a time when the school board must make tough decisions.
Youngstown has made great strides in terms of its financial recovery but must now focus on student achievement, he said, a reference to the school district's being rated in academic emergency by the Ohio Department of Education on its 2009 state local report card. That's the lowest academic rating Ohio gives, and Youngstown is the only district in the state at that level.
Youngstown has cut about $32 million in spending and eliminated about 520 jobs since the state placed the district under fiscal emergency in November 2006.
Catale said the district's five-year financial forecast looks good, showing the district returning to fiscal solvency.
Care still must be taken with spending, but the main effort now must be directed at improving academic achievement, he added.
gwin@vindy.com