Crime checks back in to ex-Colonial Motel
2 arrested on drug-trafficking, prostitution charges
By ELISE FRANCO
Vindicator staff writer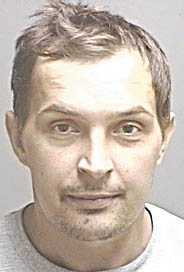 Photo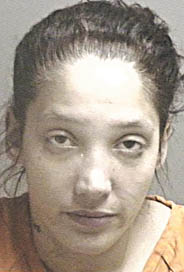 Photo
CANFIELD — Just one week after the former Canfield Colonial Motel was reopened as a monastery and outreach facility, two people were arrested there on drug-trafficking and prostitution charges.
The Mahoning County Sheriff's office, with the help of the Mahoning Valley Law Enforcement Task Force and Canfield Police Department, arrested Jenny "Sierra" Dove, 31, and Greg Senediak, 34, both of Austintown, on Tuesday at the motel, 7815 Akron Canfield Road.
Detective Lenny Sliwinski, of the sheriff's office, said the departments began investigating Dove and Senediak last week after a confidential informant called Canfield police with a tip that the two were selling drugs and soliciting sex from their motel room.
"We went in [Tuesday] and did a couple of undercover buys," Sliwinski said.
Dove was charged with trafficking in drugs and soliciting prostitution after selling Xanax pills to an undercover officer and also offering him oral sex for money, according to the report. She is scheduled for a preliminary hearing today in Mahoning County Area Court, Canfield.
Senediak was charged with trafficking in drugs and possession of drug paraphernalia after he attempted to sell Xanax pills to a different undercover officer outside the motel, according to a Canfield police report. He will appear in Mahoning County Area Court, Canfield, on March 19 for a preliminary hearing.
Canfield Police Chief Chuck Colucci said his detectives will not comment because the motel, located in the township, falls into the sheriff department's jurisdiction.
The motel was shut down in April when former owner Arthur Klein was arrested after Canfield police uncovered a prostitution ring at the Colonial and his other motel, The El Patio, 485 W. Main St.
Klein pleaded guilty in January to promoting prostitution. He will be sentenced March 3 by Judge Lou A. D'Apolito of Mahoning County Common Pleas Court.
The establishment is now run by a group of monks from the Syro-Russian Orthodox Catholic Church and was renamed the Monastery Inn.
Bishop Timothy, who lives at and helps run the inn, said he had no idea the activity was occurring.
"It's unfortunate," he said. "Had I known sooner, I would have definitely kicked them out immediately."
Bishop Timothy said Dove and Senediak had rented their room for one week and still had a few days left at the motel.
"I noticed that they came and went a lot, but as far as traffic to their room, I never noticed anything," he said.
Bishop Timothy said that when a person arrives to rent a room, he or she has to fill out the standard paperwork, show photo identification and pay up front. He said the management also makes rounds through the rooms and around the motel grounds to check for illegal activities.
"You can't really be 100 percent sure about anyone," he said. "We're definitely going to try to use more scrutiny with people when they come here from now on."
Bishop Timothy said police didn't inform him of Tuesday's arrests, and he'd like to have a better relationship with authorities.
"We'll try to get a better relationship with police so they can let us know if anything is going on," he said. "I can assure you that if any other problem arises, we will take care of it right away."
Sliwinski said police have spent less time than usual at the motel since Klein sold it in October.
"We were there pretty regularly on different types of calls. For years this went on out there," he said. "It's been quiet lately, up until now."
efranco@vindy.com