Hagan dust-up at cafe settled
'I think it's best that we just move on,' the state rep told the judge.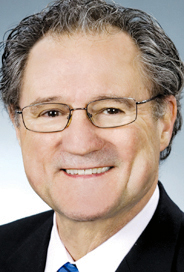 Photo
Rep. Robert F. Hagan, D-Youngstown. (AP Photo/Larry Phillips)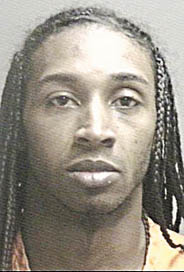 Photo
YOUNGSTOWN — A physical altercation between an area politician and a college student came to an end with probation, a fine and hugs and handshakes throughout the courtroom.
Dorian Thomas, 30, of Youngstown, was set to appear for a preliminary hearing Tuesday before Judge Elizabeth Kobly of Youngstown Municipal Court on a felonious-assault charge. Thomas, however, ended up pleading guilty to a reduced charge of misdemeanor assault with a recommendation of probation from city prosecutors.
Judge Kobly sentenced Thomas to a one year's probation and ordered him to pay a $100 fine.
The charge stems from an altercation Feb. 6 between Thomas and state Rep. Robert F. Hagan of Youngstown, D-60th, at The Lemon Grove Caf and Lounge, 122 W. Federal St., in downtown Youngstown. Thomas punched Hagan in the face, knocking out the politician.
After Hagan and Thomas addressed the court, the men took a moment to shake hands and exchange pleasantries at the rear of the courtroom.
Thomas also hugged Hagan's daughter, who was knocked down during the altercation at the downtown nightspot.
Atty. Walter Ritchie, representing Thomas, told the judge his client has shown a tremendous amount of concern for Hagan and his family since the altercation took place.
Thomas wrote a lengthy letter to Hagan and his family, which he read before the court.
Thomas, a performer and student at Youngstown State University, said he wanted to contact the Hagan family immediately after the incident, even contemplated sending flowers, but decided not to do so because the gesture might have made the situation worse.
Thomas, with Hagan standing two feet away at his side, apologized to the family and wished Hagan well in future political endeavors.
"My conduct that evening was inappropriate. ... I wish I had the opportunity to meet you under different circumstances," Thomas said. "Many blessings to you and your family. Again, I am sorry for the pain and hurt to your family."
Hagan waived any claim to restitution for damages suffered in the altercation.
"The defendant has indicated an apology, and I have accepted that apology," Hagan said. "I think it's best that we just move on, both with his life and my life."
Judge Kobly, in sentencing Thomas to probation, said he walked into the courtroom and took full responsibility for his actions — something she called a rare occurrence. She said Thomas is not a candidate for incarceration and noted that incarceration might do more harm than good to Thomas.
jgoodwin@vindy.com