Mainhardt out as Phantoms coach
YOUNGSTOWN — Bob Mainhardt's tenure as head coach of the Youngstown Phantoms has come to an end.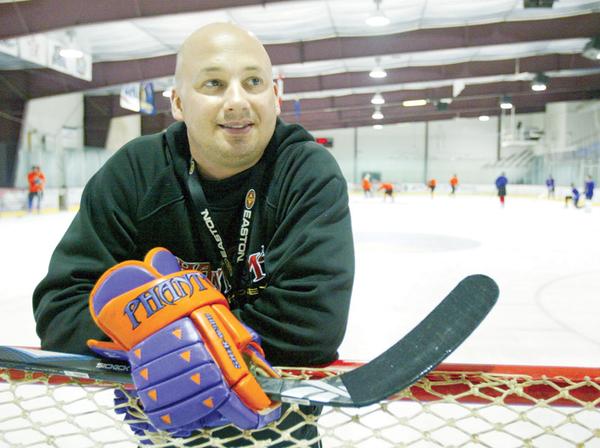 Photo
Phantoms coach Bob Mainhardt during a recent practice at the Ice Zone in Boardman.
The team announced Tuesday that Mainhardt would be removed as head coach of the hockey team effective immediately. Mainhardt will remain with the team as a "hockey advisor" for the remainder of the season.
Assistant coach and Director of Player Development Curtis Carr will assume the responsibilities as interim head coach.
"It was a mutual decision between the [Mainhardt] and the management staff," said Phantoms President Alex Zoldan. "We think that it is in the best interest of both the team and Bob Mainhardt."
Mainhardt has been with the Phantoms since 2003 and had a record of 208-115-25 with the team prior to this season. This season, the team's first in the United States Hockey League, the Phantoms are 15-26-2.
For details, was Vindy.com or see Wednesday's Vindicator.