Police chief: Downtown safer than most parts of city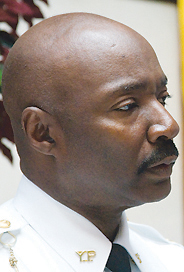 Photo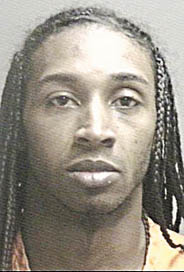 Photo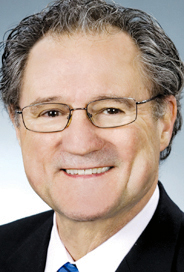 Photo
Rep. Robert F. Hagan, D-Youngstown. (AP Photo/Larry Phillips)
YOUNGSTOWN — Despite the well- publicized punch at a restaurant/bar that injured state Rep. Robert F. Hagan, the city's police chief says downtown crime is minimal.
"We're not seeing an increase in crime," said Police Chief Jimmy Hughes. Downtown is "safer than most parts of the city," Hughes said.
Even so, the perception remains with some that the city's downtown is dangerous, the chief acknowledges.
"It's always a concern," Hughes said about the perception, adding that the assault on Hagan feeds into that mind-set.
Police patrol the downtown area, he said. At least one or two officers patrol downtown round-the-clock with as many as six officers at busy times, such as weekend nights, Hughes said.
"They go in and out of various bars and restaurants," he said. "We are concerned with [keeping downtown safe], and we make our presence known."
When there's an event at the Covelli Centre, there could be as many as 12 police officers in the downtown area, he said.
Hagan, of Youngstown, 60, was punched in the face and collapsed to the floor, losing consciousness, shortly after entering the Lemon Grove Caf and Lounge, 122 W. Federal St., about 11 p.m. Saturday.
Hagan, D-60th, said he received 11 stitches to his chin and suffered a concussion and rib injuries.
Police charged Dorian Thomas of Youngs-town, 30, with a felony count of assault.
Thomas, who has no criminal record, was part of a dance troupe performing at the restaurant.
Hagan, his wife and his youngest daughter went to The Lemon Grove to watch the dance performance.
Thomas' mother, Wanda Thomas, asked Hagan to move because he was blocking her view. Hagan responded that he couldn't because of the crowd.
Thomas' son approached Hagan and told the state representative to move, a police report states.
Wanda Thomas said Hagan became verbally abusive, something Hagan strongly denies. Jacob Harver, the restaurant's owner, said no one else near the incident heard Hagan being verbally abusive.
Thomas punched Hagan in the face, knocking him to the floor, according to a police report, the state representative and Harver.
Hagan said his daughter, who works at The Lemon Grove when she's home from college, was pushed to the floor by Thomas' father, which Harver confirmed.
Harver said a woman — not Wanda Thomas — was seen with a stun gun but didn't use it.
Harver said he felt compelled to issue a statement to the media about the incident because of false information and rumors about what happened.
"It was unprovoked by Rep. Hagan, but Dorian wasn't a random street thug. He's a performer," Harver said. "This feeds into the perception of what some people think downtown is. But there's nothing dangerous about coming downtown."
In his statement, Harver wrote: "An act of violence such as this is the antithesis of what The Lemon Grove represents."
Owners of other downtown restaurants and bars agree that the downtown is safe.
Jeffrey Kurz, co-owner of The Imbibe Martini Bar, next to The Lemon Grove, said there's been only one fight in his establishment since it opened five years ago.
"Downtown Youngstown is about as safe as you'll ever find for an entertainment area," he said. "The perception and the reality are very different. The crowds coming downtown like to dress up, have a good time and have no interest in fighting."
George Mager, owner of Caf Cimmento, a downtown restaurant on East Boardman Street, where the Hagans ate before going to The Lemon Grove, said he's had one fight at his place since he opened four years ago.
"There's a lot more crime in the suburbs than downtown," he said.
"This won't have a negative effect on downtown," he said of the Hagan incident.
skolnick@vindy.com