Assault witness says Hagan was belligerant one
Dancer's mom: Image of Dorian Thomas has been distorted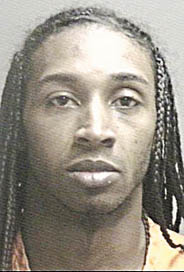 Photo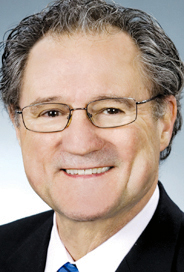 Photo
Rep. Robert F. Hagan, D-Youngstown. (AP Photo/Larry Phillips)
By JOHN W. GOODWIN JR.
VINDICATOR CRIME REPORTER
YOUNGSTOWN — The family of a man accused of knocking out an area politician at a downtown caf says the situation is being unfairly depicted to the public.
Dorian Thomas, 30, of Youngstown, appeared for arraignment Tuesday before Judge Elizabeth Kobly of Youngstown Municipal Court on a felonious-assault charge. Thomas, a dancer, told the court he is a full-time student at Youngstown State University and works part time on the university campus.
Prosecutors told the court that Thomas has no past criminal record.
Judge Kobly appointed an attorney for Thomas and set his bond at $10,000. He is in the Mahoning County jail.
The charge stems from an altercation between Thomas and state Rep. Robert F. Hagan of Youngstown, D-60th, at The Lemon Grove Caf and Lounge, 122 W. Federal St., in downtown Youngstown.
Thomas reportedly punched Hagan in the face, knocking out the politician.
Wanda Thomas, Dorian Thomas' mother, attended the arraignment with a host of other family members and supporters.
Thomas, who was moved to tears during the hearing, said she is tired of the skewed image being painted of her son.
She said she was in the downtown restaurant when the altercation took place. Her son was performing in the restaurant when Hagan and a group of others walked into the business.
She said Hagan stood close to and directly in front of her, blocking her view of the stage.
Wanda Thomas gave the following account of what transpired in the few minutes after Hagan stood near her in the restaurant:
She said she asked Hagan to move several times, but he refused.
Dorian Thomas, his mother said, left the stage area after his performance and asked Hagan to make room for his mother to see the stage, but Hagan responded that it was her fault she could not see because she was seated behind those standing.
Wanda Thomas said a second request from her son for Hagan to move was met with the use of a four-letter word.
She said more words were exchanged between the two men, and someone rushed toward her son when he threw the punch that knocked the politician to the floor.
Hagan, 60, denies making any derogatory or foul comments and said he is insulted by her accusation. He said additional questions should be directed to the city prosecutor.
"I have no idea who his mother is or what she looks like," Hagan added. "I did nothing to provoke or justify being knocked out and having my daughter thrown on me by someone in their family while being knocked out."
Wanda Thomas insisted her account of the events is accurate. She said her son is not at all a violent man and rejected such characterizations.
Hagan said he, his wife and his youngest daughter, a college freshman, went to The Lemon Grove after having dinner at Caf Cimmento, another downtown restaurant, 120 E. Boardman St.
The three then went to the lounge to watch the dance performance.
Hagan said he received 11 stitches to his chin and suffered a concussion and rib injuries, the latter occurring when he fell to the floor.
jgoodwin@vindy.com