Injured Hagan: City is still safe
'It was a random act of violence' at the downtown cafe, the representative said.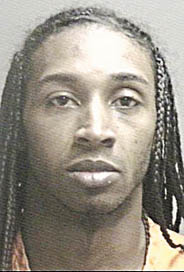 Photo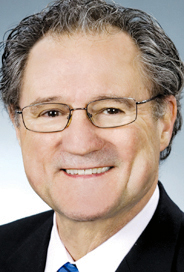 Photo
Rep. Robert F. Hagan, D-Youngstown. (AP Photo/Larry Phillips)
YOUNGSTOWN — State Rep. Robert F. Hagan said he doesn't want his assault at a downtown restaurant/bar to leave people with the impression that the area isn't safe.
"It was a random act of violence," Hagan said. "It could have happened anywhere. People look for excuses not to come downtown. There's very little problems with behavior in downtown Youngstown."
Hagan was punched in the face and collapsed to the floor, losing consciousness, shortly after entering The Lemon Grove Caf , 122 W. Federal St., about 11 p.m. Saturday, according to a police report.
Hagan of Youngstown, 60, said he received 11 stitches to his chin, suffered a concussion and rib injuries, the latter occurring when he fell to the floor.
Police charged Dorian Thomas of Youngstown, 30, with assault. Thomas, who was part of the dance troupe performing at the restaurant at the time, was being held in the Mahoning County jail pending an arraignment today in Youngstown Municipal Court. The arraignment was postponed from Monday.
Hagan, D-60th, said he along with his wife and his youngest daughter, a college freshman, went to The Lemon Grove after having dinner at Caf Cimmento, a downtown restaurant at 120 E. Boardman St.
The three then went to The Lemon Grove to watch the dance performance.
"It wasn't a rowdy event," said Jacob Harver, the restaurant's owner. "But Dorian and his mother, who emceed the event, were getting more upset that people were blocking their view."
Thomas told Hagan: "Hey, move out of the way," with Hagan responding that it was crowded, a police report states.
"He took an unbelievable exception to my response," Hagan said.
Hagan said he was then punched in the face and knocked unconscious.
Thomas admitted he punched Hagan, a police report states.
"I don't remember anything after getting punched until I was talking with" ambulance personnel, Hagan said. "But my wife said I asked if it was a Tea Party [member] or Republican [who hit me.] I don't remember saying that, but at least I was able to find some humor."
Despite the incident, Hagan said he will continue to frequent downtown establishments.
"I still have great faith in the downtown," he said.
The worst part of the incident was Hagan's injury, Harver said.
The secondary issue is this "odd, unfortunate incident" gives downtown a bad name, he said.
"It certainly shouldn't affect people's perception of downtown," Harver said.
Hagan said his daughter was shaken by the incident, adding that she was pushed to the floor by someone with Thomas after he was punched and she landed on top of him. Harver confirmed that incident and added that Thomas' mother was seen with a stun gun, but didn't use it.
There is no mention of that on the police report.
Councilwoman Annie Gillam, D-1st, whose ward includes downtown and serves as chairwoman of council's safety committee, said Hagan's incident is "isolated" and "I don't think it has anything to do with the safety of downtown."
Gillam added: "I can go to the mall and find people with bad attitudes. It doesn't have anything to do with downtown."
It hasn't been a good few weeks for the Hagans.
The state representative's wife, Michelle Lepore-Hagan, was involved in a car accident on Jan. 26 on the corner of Ford Avenue and Emerson Place on Youngstown's North Side. A motorist slid on slick pavement and pushed Lepore-Hagan's car into a tree.
Like her husband, she received a concussion.
"It's been a bad month," Hagan said.
Hagan's ribs were bothering him so much that he went Monday to the Cleveland Clinic to have them examined.
"I couldn't sleep, lay down or walk" because of the pain, Hagan said.
skolnick@vindy.com