Hagan hurt in assault in café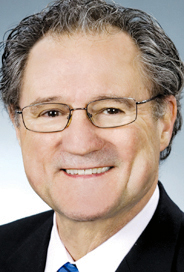 Photo
Rep. Robert F. Hagan, D-Youngstown. (AP Photo/Larry Phillips)
STAFF REPORT
YOUNGSTOWN — State Rep. Robert F. Hagan said an assault against him at a downtown Youngstown restaurant over the weekend will not shake his faith in the renaissance of the central city.
Hagan was punched in the face and knocked to the floor shortly after entering The Lemon Grove Café at 122 West Federal Street at about 1 a.m. Sunday, according to police reports.
Hagan told police he entered the crowded bar through the front door and stopped to watch belly dancers who were performing.
"A gentleman asked me to move out of the way," Hagan, D-60th of Youngstown, said. "I told him to 'back away, man,'" Hagan said, as the man taunted him with offensive language. The next thing Hagan said he remembered was interacting with ambulance personnel.
When police arrived, Hagan was bleeding from the chin and was being helped up from the floor and his glasses being handed to him, reports said.
He was taken to St. Elizabeth Health Center where Hagan said he received 11 stitches to his chin. He also suffered a concussion and an injured rib, he added.
Witnesses identified Hagan's assailant as 30-year-old Dorian Thomas, who was arrested at the scene on a charge of assault and taken to the Mahoning County Jail.
Hagan said he considered the assault a random act of violence and that he did not think his assailant knew him.
"I certainly don't hold the restaurant responsible or the people who go downtown responsible for a random act of violence," he said.
"I will continue to visit and continue to patronize downtown businesses, and I will continue to talk about how great the rebirth and renaissance of downtown Youngstown is," he added.