YSU spring enrollment figure shows growth of 900 over '09
By Harold Gwin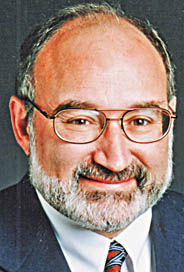 Photo
Student applications for this fall are up nearly 500 from last fall.
YOUNGSTOWN — Enrollment for the spring semester at Youngstown State University is up 900 students from a year ago.
The university reports it has 13,837 students on campus, up from 12,934 in spring 2009, and that is in line with what YSU expected, said Thomas Maraffa, senior assistant to President David C. Sweet.
"Spring is a continuation of fall enrollment growth," Maraffa said.
Student numbers at YSU rose to 14,682 last fall, the highest enrollment since 1992. That was 970 students above the fall 2008 enrollment.
Maraffa said spring enrollment is traditionally about 95 percent of fall enrollment, and the newest numbers for YSU reach that mark.
The higher numbers won't impact the 2009-10 budget, he said, noting that revenue from enrollment is within the university's projections.
The economy is a big indicator in enrollment growth, said Sue Davis, director of Undergraduate and International Admissions. Students are staying closer to home, choosing commuter campuses over residential campuses, she said.
YSU is also seeing more adults returning to college, she said, noting there has been a steady growth in nontraditional-student ranks the last two years.
The university's decision to lower out-of-state tuition for a targeted area of Western Pennsylvania along the Ohio border also has resulted in enrollment growth from that area, Davis said.
Ohio accounts for the vast majority of students with 12,476 coming from the Buckeye state.
Of the 13,837 students on campus this spring, 517 are first-time undergraduates, and that's almost the same number of new students reported in spring 2009.
International students stand at 152, up from 135 a year ago.
The number of minority students on campus rose significantly over a year ago, with the number now at 2,722 as compared with 2,335 in spring 2009.
The breakdown shows 2,245 black students, 290 Hispanic students, 147 Asian/Pacific Islander students and 40 American Indian/Alaskan native students.
Efforts to attract minority students to YSU are an ongoing factor in enrollment, said Yulanda McCarty-Harris, director of the Office of Equal Opportunity and Diversity. She credited YSU's admissions-office efforts and the tough economic times as factors bringing more students to campus. The challenge now is to retain those students, she said.
A diverse student body clearly enhances the environment, she said, noting that Sweet has made increased campus diversity one of his priorities.
Davis said things are already looking positive for fall 2010.
The number of applications are already more than 3,000, up 500 from a year ago, and the number of acceptances issued stands at 2,274. That's an increase of 768 from last year at this time, she said.
Early registration comes in March, and that will give a good indication of what will happen with fall enrollment numbers, Davis said.
gwin@vindy.com