Warren man facing numerous charges agrees to plea deal
Police said the man attacked the woman on two separate occasions.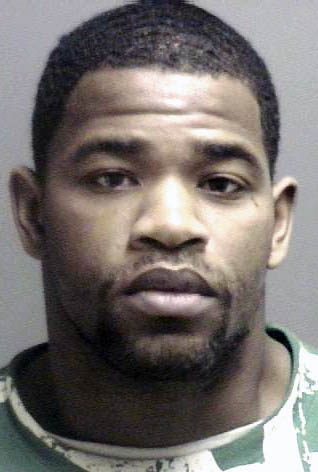 Photo
YOUNGSTOWN — A Warren man indicted on a list of charges, including rape and kidnapping, has entered a plea agreement that could land him on probation or in prison for more than nine decades.
Michael A. Harsch, 24, of Fourth Street, was set to go on trial Monday in the courtroom of Judge Maureen Sweeney of Mahoning County Common Pleas Court, but the last-minute agreement made a trial moot.
A county grand jury indicted Harsch in April on three counts each of aggravated burglary and kidnapping, two counts each of rape and aggravated robbery, and one count each of being a convicted felon with a gun, improperly handling a gun in a motor vehicle and failure to comply with a police order.
Under the terms of the plea agreement, prosecutors have agreed to drop the firearms specifications, one count of illegal possession of a weapon and one count of improperly handling a firearm in a motor vehicle.
Harsch has agreed to plead guilty to the remaining charges.
Natasha Frenchko, an assistant county prosecutor, told the court that prosecutors, under the agreement, would recommend a 25-year prison sentence.
Atty. Anthony P. Meranto, representing Harsch, however, said the understanding is that if Harsch adheres to the order of the court and not contact any victims or witnesses associated with the case, he will get no more than a 10-year sentence.
Judge Sweeney also could place Harsch on probation. The most prison time he could receive is slightly more than 99 years. He will be sentenced at a later date.
The victim seemed visibly upset in court after hearing that Harsch could receive probation, prompting Frenchko to quietly explain the sentencing process to her. Judge Sweeney urged the victim to be present for the sentencing.
According to police, the 23-year-old woman returned from work to her Myron Avenue residence on the city's East Side at 7:45 a.m. March 18, finding Harsch had broken into her home.
Police said Harsch raped her there at knife point, choked her, threatened to kill her and forced her to drive him to her father's residence, where he forced her at knife point to open the door with her key.
There, Harsch stole a revolver, a shotgun and ammunition before forcing her to drive to an ATM and withdraw $400 and ordering her to drive him to Florida, the woman reported.
While they were in West Virginia, she said, she talked Harsch into returning to Youngstown, where he got out of the car.
A few days after the first reported abduction, the woman told police she came home at 10:30 a.m. and ran away after hearing someone run down her steps.
Harsch chased and caught her on the street, forced her into her car at gunpoint and drove her toward Warren, she said, but, when he disobeyed a state trooper's command to stop on state Route 82, a chase ensued.
After fleeing for several miles, Harsch crashed the car and was arrested after trying to run away, the woman reported.
Police said a revolver was recovered from Harsch before he was taken to Trumbull County Jail.
jgoodwin@vindy.com
More like this from vindy.com