Millcreek Children's Center director resigns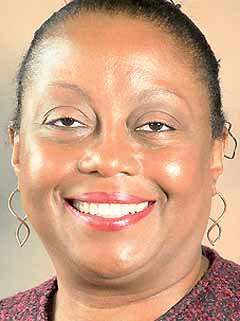 Photo
Millcreek Children's Center Executive Director Michele D. Grant
Staff report
YOUNGSTOWN
After just one month of on-the-job training, the new Millcreek Children's Center executive director has resigned.
Michele Grant, 56, was announced as the center's new leader at a press conference Nov. 6, when she announced her goals to serve as many children as possible, maintain the excellent status of the school and raise more money to continue the work of the center.
Grant is a McDonald native and former associate director of development at the Rich Center for Autism. She also was executive director of Prints in Progress, an art program in Philadelphia serving urban youths.
Sister Jerome Corcoran, the former 94-year-old executive director, said she will continue her role until a new successor is found.
"We're starting a new search this coming week, and we know this time it'll be good," she said.
Sister Corcoran said she learned of Grant's decision this weekend but would not say why Grant chose to resign.
"Honestly, I think, in everybody's interest, I shouldn't say anything," she said.
Sister Corcoran has been executive director at MCC for the past 35 years.
Students at the center are on winter break, and classes will resume Monday.