Reflections on the Mahoning Valley: Images to cherish
Images to cherish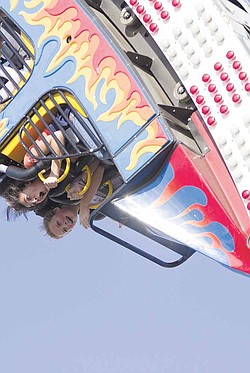 Gallery
STORY AND PHOTOS
Vindicator photographer
"Its gonna be photojournalism in the trenches," a great photographer told me before I came to work here at The Vindicator, "but you can survive anywhere for six months."
Well-wishers warned me of mobsters and crime, while others simply asked me where Youngstown was.
Despite the naysayers, the trenches have grown on me, and what started as a six-month internship has come to an end after 21/2 years.
Youngstown's critics were drowned out by the people I met on a daily basis. They proved time and time again that Youngstown's wealth is in its kindness, comedy and determination.
In hindsight, I think the trench reference was appropriate not for any association with violence or crime, because honestly, there were very few times I felt unsafe in the city.
Rather, I think it's an appropriate reference to the difficulties of my first real journalism job and the way local journalism is fighting for its survival. I hope you've found relevance in my images, and more importantly I hope the newspaper continues to work on understanding the community's varied interests and follow those stories that matter.