Ryan makes pitch for regional-airline service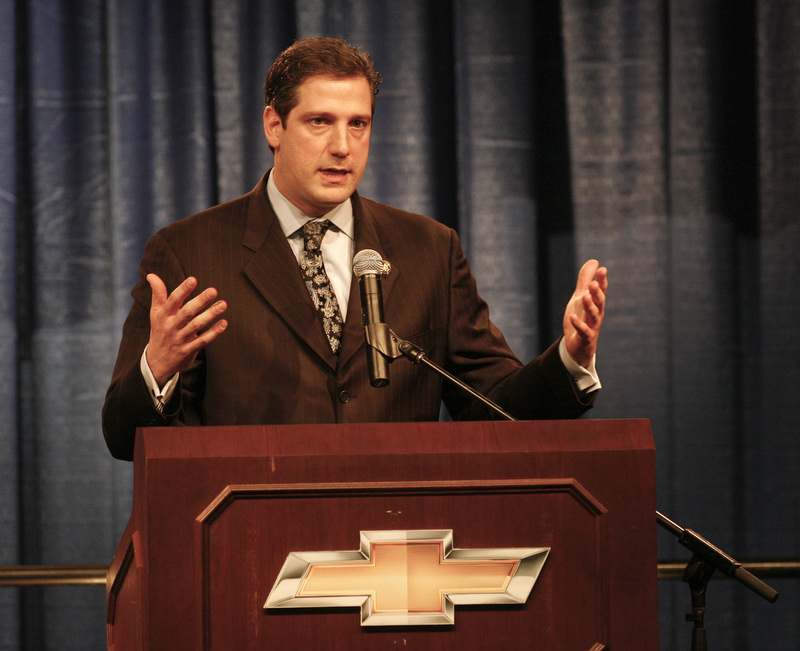 Photo
The Vindicator (Youngstown)
Tim Ryan talks about bringing the Cruze and the extra shift to Lordstown in February 2010.
Staff report
VIENNA
U.S. Rep. Tim Ryan of Niles, D-17th, sent a letter to executives with the regional airline Colgan, encouraging consideration of the Youngstown-Warren Regional Airport as a future site for daily flights to Washington, D.C.
Colgan Air is conducting a feasibility study regarding the service. The letter went to George Casey, Colgan president; Michael Colgan, vice president; and D. Phillip Reed, director of schedule planning.
Results of the study are expected later this week with potential announcement of service in January, said Tom Reich, president of Air Service Partners of Alexandria, Va., a consultant to the local airport.
"By investing in and doing business in our area, Colgan will be able to benefit from what is undoubtedly one of the nation's newest emerging metro economies," Ryan wrote.
"By providing a link between these two regions, Colgan also serves to benefit from the Cleveland-to-Pittsburgh Tech Belt Initiative."
Ryan called the area between Cleveland and Pittsburgh a "mega-region" with 7.2 million people, making it the fourth-largest in the U.S.
The region has more than 700 bioscience companies, employing more than 25,000 people. Since 2005, more than $350 million in venture capital has led to new medical device, biopharmaceutical and health-care startups here, Ryan said.
Meanwhile, Reich says he thinks the data that have been gathered from potential users of the Colgan service may be enough to persuade Colgan to launch the service.
The data will be necessary, Reich said, because right now, airlines have the false impression that "people don't fly" in the Youngstown-Warren area, Reich said.
"You have to get past that. You have to show them the data. When you show them the data — It's not Dayton — but three to four turbo-prop trips to [Washington, D.C.] Dulles [airport] per day is very possible, at least within a year or two," he said.
A Colgan planner has been devoting an entire week or two to evaluating whether it makes sense to start up service here, Reich said.
The bonus for local business travelers is that once an airline such as Colgan begins to operate, its passenger data are reported to the U.S. Department of Transportation and become available to all other airlines, which makes it easy for them to also see whether the Mahoning Valley would be a good market, Reich said.
The leisure flights by Allegiant Air to Orlando, Myrtle Beach and Tampa are helping the local airport build up credibility, but that doesn't indicate whether business travelers will use a service here, Reich said.