Governor defends cutting calamity days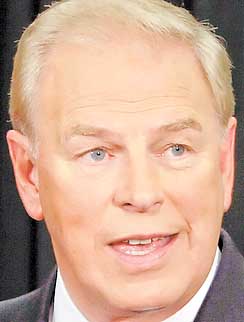 Photo
Ohio Democratic Gov. Ted Strickland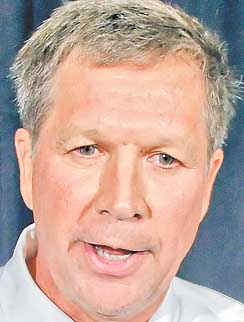 Photo
Governor defends cutting calamity days
By Marc Kovac
COLUMBUS
Gov. Ted Strickland defended a reduction in school calamity days, a day after Gov.-elect John Kasich announced his support to increase the number once he takes office next month.
"The state pays for all of the calamity days," Strickland said. "I believe when the state pays for a day of instruction for a student, the student should get a day of instruction. That's just common sense to me. If the state's paying for a day of instruction, there ought to be a day of instruction."
Under Strickland's administration and with the support of lawmakers, the number of days schools are allowed to close due to adverse weather without making them up at the end of the year was reduced this year to three from five.
But wintry weather this week has prompted some schools to use one or two of those days already.
And that prompted concern by at least one state lawmaker — Sen. Tim Grendell, a Republican from Chesterland.
"Winter has not even officially started," he said.
Kasich was asked about the issue early Tuesday afternoon and said he needed time to consider the issue before taking a stance.
By late in the day, however, the governor-elect decided he would support allowing schools to have five calamity days.
Grendell applauded the announcement.
"The weather climate in the state of Ohio varies immensely throughout the winter season, and the northeast part of the state particularly gets hit the hardest," he said in a released statement. "We need to help out school districts that have the heavy, snowy weather conditions and not have them worry about the safety of their students and faculty."