Catale to run for city council
RELATED: Councilwoman Righetti officially resigns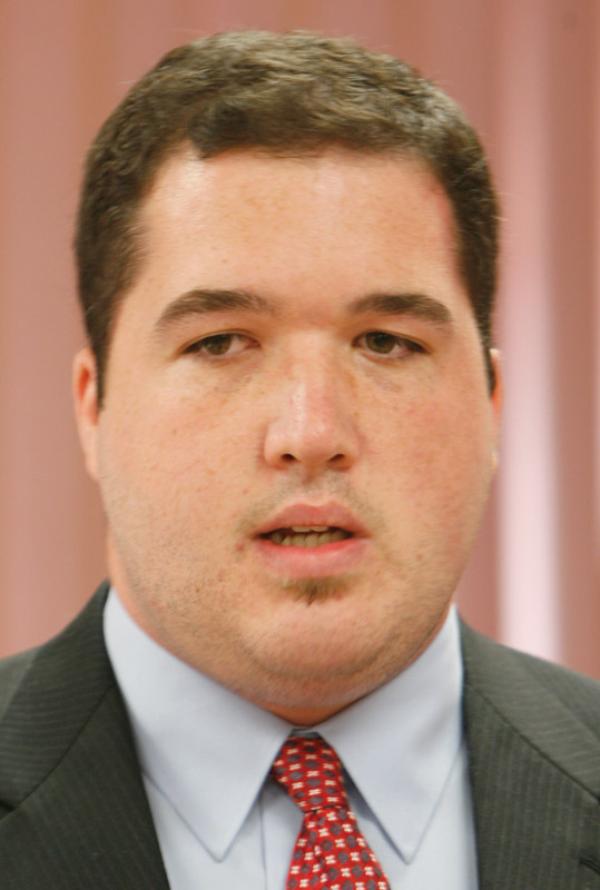 Photo
Youngstown City School Board president Anthony Catale
By Denise Dick
YOUNGSTOWN
The president of the city school board plans to make a run for another political office.
Anthony Catale, who is in his first term on the school board and his second year as president, announced during his president's report at a board meeting Wednesday his plans to run for the city's 5th Ward council seat. That seat is held by Paul Drennen, whose mother, June, is a school-board member.
Catale's board term expires at the end of 2011, and he doesn't plan to seek re-election. The term for the council seat begins in January 2012.
He said there hasn't been much of a working relationship between the city and the school district, and he hopes to rectify that if he's elected to the city-council post.
Catale said that the district has accomplished a lot in the last three years, pointing to $35 million in cuts and changes in instruction that are being implemented.
A new superintendent is taking over at the beginning of 2011, and the district is emerging from fiscal emergency, he said.
"I think the foundation is laid to help rebuild the city school system," Catale said.
Research indicates that social problems all begin with the school system, he said.
"If the schools are not performing, there will be higher unemployment," Catale said. "If there's high unemployment, there will be a higher poverty rate, and with a higher poverty rate, you have a higher crime rate. It all starts with the schools."
He said he was prompted by phone calls from residents to seek the council seat.
The board president also used his report to take issue with some of the comments made by Gov.-elect John Kasich, who takes over Jan. 1.
Kasich has reportedly used the city schools as an example of public-education money that's spent outside the classroom.
Before the election, Kasich said that the district spends $13,000 per student, but only $7,000 per pupil of that makes it into the classroom.
But Catale said the district spends about $9,219 per pupil. Kasich's figures don't take into account how much money the district distributes to charter and community schools.
When a city-school student opts to attend a charter or community school, the state funding follows.
In fiscal year 2010, more than $28 million went to charter and community schools with an additional $2 million spent on transportation to those schools.
"I would invite Gov.-Elect Kasich to come to Youngstown, to tour our buildings, to meet our teachers and staff and to talk about ways of improving public education instead of creating more charter and community schools," Catale said.