Chaney High gets a waiver day to address discipline problems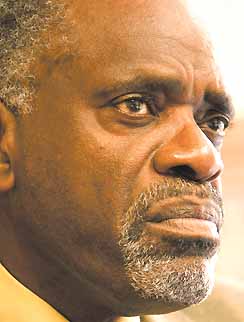 Photo
Youngstown City Schools Superintendent Connie Hathorn
By Denise Dick
YOUNGSTOWN
The incoming superintendent of the city schools plans a meeting with all Chaney High School personnel to devise a plan for discipline enforcement.
The Ohio Department of Education granted the district a waiver day for Chaney on Tuesday, meaning there will be no school for students. Teachers, administrators and staff will meet to develop the plan that day.
Recent fights, threats, bullying and gang influence at the school led Connie Hathorn, who will take over as school superintendent Jan. 1, to request the waiver day.
"What's been happening is unacceptable," he said.
Anthony Catale, school-board president, said a committee several months ago examined the district discipline policies. It determined that while the board policy on discipline and the student code of conduct are adequate, there was a lack of consistent enforcement.
Hathorn said he plans to meet Monday with Chaney students.
"We want to create a student council to come up with rewards for good behavior," he said.
He then plans to meet with parents at 10 a.m. and 6:30 p.m. Jan. 3 to discuss the plan.
In a letter to school-board members, Hathorn outlined steps taken to address concerns at the school. They include meeting with central-office administrators, Chaney's principal, chief of security, the Youngstown Education Association president and other administrators, and identifying areas of concerns that have affected the school climate.
"I am confident that doing something even if it is wrong is better than not doing anything at all," the letter said.
Hathorn sent a separate letter detailing the steps to parents of Chaney students.
"It is my responsibility to ensure that all students and staff are provided a safe and orderly environment for high-quality teaching and learning to occur," he wrote. "As superintendent, I will not tolerate any behavior by students that interferes with the education of our students."