Convicted kidnapper indicted on escape charge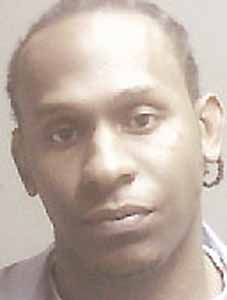 Photo
Staff report
YOUNGSTOWN
The man who was given a three-week reprieve from jail before starting his pending prison sentence has now been indicted by a Mahoning County grand jury on an escape charge.
Lexter C. Williams Jr., 30, with a last known address of Kendis Circle, failed to show up for his sentencing hearing last month. He had pleaded guilty earlier this year to four counts of kidnapping, three counts of aggravated robbery, two counts of aggravated burglary, one count of gross sexual imposition with gun specifications, and being a felon in illegal possession of a weapon.
Mahoning County prosecutors and Atty. Thomas Zena, representing Williams, agreed to 10-year concurrent sentences on all the charges as well as a three-year term for the gun charge, meaning Williams would spend 13 years behind bars.
Williams had been in the county jail since his arrest in January 2009, but, as stipulated in his plea agreement, a judge gave him three weeks at home on electronically monitored house arrest before he was to begin his prison sentence.
Williams, however, failed to report daily to the Community Corrections Association on Market Street as ordered, and he cannot be located by the electronic- monitoring device that was attached to his body, meaning the plea deal is void and he could receive 86 years in prison.
The grand jury on Thursday handed up an indictment for escape against Williams, which means an additional eight years could be added to the 86 years he already is facing.
The U.S. Marshals Service also is looking for Williams.
The original charges against Williams stem from a Jan. 22, 2009, home invasion in the 100 block of Livingston Street on the city's East Side.
The grand jury also indicted these people on these charges:
Frank Whitted, 26, West Judson, possession of cocaine.
Lisa Roby, 37, Poland Avenue, receiving stolen property and forgery.
Ciara Shafer, 28, Martin Road, Alliance, theft.
Sheila McRae, 52, Sunshine Avenue, possession of cocaine.
Maurice Gurley, 53, West Indianola Avenue, breaking and entering and possession of criminal tools.
Allen D. Tapscott, 43, Martin Luther King Boulevard, aggravated robbery, aggravated burglary and illegal possession of a weapon.
Jonathan Sopko, 26, Poland Avenue, Struthers, breaking and entering.
Debra Silvers, 43, East Ravenwood, possession of cocaine.
Anthony Lagese, 47, Hilton Avenue, possession of cocaine.
Dustin Lee Rogers, 21, North Richview Avenue, arson.
Peter Sahagun, 20, North Schenley Avenue, arson.
Charles Luketic, 34, South Osborne Avenue, aggravated burglary and menacing by stalking.
Marquis Bebbs, 25, West Ravenwood Avenue, two counts of possession of cocaine and possession of drugs.
Terry Lee McMunn, 28, Matta Avenue, criminal trespass.
Dustin Lee Rogers, 21, North Richview Avenue, criminal trespass.
Melissa Underwood, 24, Cedar Lane, two counts of felonious assault.
Mark W. Johnson, 29, East Earle Avenue, burglary.
Benjamin Ross, 19, Vermont Avenue, trafficking in cocaine.
Shannon Kelley, 29, East Dewey Avenue, theft.
Mansol Young, 26, Maywood Avenue, domestic violence.
Vincent Franklin, 38, Ohio Avenue, possession of cocaine.
Dominique Lucky, 22, Gordon Street, Campbell, felonious assault and illegal possession of a weapon.