Shooting victims have history of criminal activity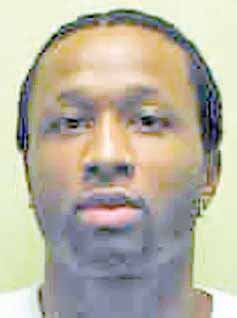 Photo
Odomie A. Wellington, 31, was found dead Saturday at the Westchester Executive Apartments in Austintown.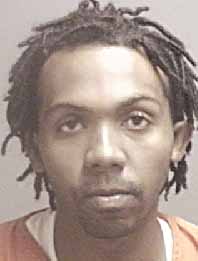 Photo
Alekum N. McLendon, 21, of Youngstown, was shot in the lower back during a shooting at the Westchester Executive Apartments in Austintown Saturday. He was taken to St. Elizabeth Health Center where he remains in serious condition.
AUSTINTOWN
The victims of Saturday's shooting at an Austintown apartment complex, identified by police Monday, have criminal histories.
Odomie A. Wellington, 31, whose address was listed as the Westchester Executive Apartments, 4884 Westchester Drive, was found dead with multiple gunshot wounds around 7 p.m. Saturday. He was in the driver's seat of a white Cadillac parked outside the apartment complex.
His passenger, 21-year-old Alekum N. McLendon, of Youngstown, was shot in the lower back and taken to St. Elizabeth Health Center.
Police Chief Robert Gavalier said Monday that McLendon was still in serious condition.
Wellington had been released from prison in 2007, after serving five out of six years for the Sept. 2, 2000, shooting of Kyreese Haymon, who was 13 months old at the time. He pleaded guilty to aggravated burglary, aggravated assault and felonious assault charges in Trumbull County Common Pleas Court in 2001.
Police said Wellington and another man went into a Parkman Road Northwest home and began shooting in what officials said was a robbery of the baby's father, who also was wounded in the home invasion.
Westchester property manager Bart Dockry said all residents are required to disclose criminal history on their applications, but the lease was in Wellington's mother's name.
"He was not on paper. He's not a tenant. We do security checks and employment checks, and there was no reason to refuse it to [his mother]. He would never have passed our criminal history check," Dockry said.
The second victim, McLendon, of Lansdowne Boulevard, was indicted by a Mahoning County grand jury on a charge of illegal gun possession and improperly handling a gun in a motor vehicle in 2008, and in July he was arrested and charged with receiving stolen property.
After releasing the names of both men, police still had no suspects.
According to reports, McLendon ran to a nearby apartment to call for help. Police said when they arrived, McLendon, wearing a blood-soaked tank top, told them that a black man whom he did not know had fired shots into the car.
Witnesses also told police that a man fled in a small white vehicle, and police are not certain if anyone was in the vehicle waiting for the man. Police said a motive for the shooting is unclear.
Anyone with information about the shooting is asked to call Austintown police at 330-799-9721.
Reports stated that police searched Wellington's apartment, after the police chief climbed in a window to open the door because the manager's master set of keys did not work. They found drug paraphernalia.
Gavalier said no drugs were found in the apartment that Wellington shared with his girlfriend, who was not home at the time of the shooting.
Dockry said violent crime is not common at the apartments.
"We've been very fortunate that we're without serious problems," he said.
Dockry said the apartment complex has a gate staff at the main entrance that works variable hours and roving security guards. If residents see anything suspicious, they are advised to call Austintown police, he said.
One resident of the apartment complex, who lives on the first floor of Wellington's apartment building, said she was "totally shocked" by the shooting. The woman and her husband had lived in the apartment complex for three years, moved to another apartment and returned to Westchester in October.
"We were hanging curtains, and it sounded like someone was banging on the door," she said. "I opened the door, didn't see anybody and went about hanging curtains."
Twenty minutes later, as she and her husband were putting up Christmas decorations, police arrived and she learned the sound was actually gunshots. She said she did not know the victim, but neighbors told her that he had moved in around the time she and her husband had.
"It's a terrible tragedy, but I don't think I feel unsafe. I feel like it could happen anywhere, and I feel bad for the families," she said.
In February 2004, the apartments were the scene of the stabbing of a 7-year-old girl. One month later, a grand jury indicted the girl's grandmother Mildred Battles, then 74, on charges of attempted murder and felonious assault.
Battles was declared mentally incompetent to stand trial in May 2004 and sent to Northcoast Behavioral Healthcare in the Cleveland area for treatment. She can be tried if her competency is restored within 10 years of her indictment, according to a previous Vindicator story.