Longtime youth theater chief to step down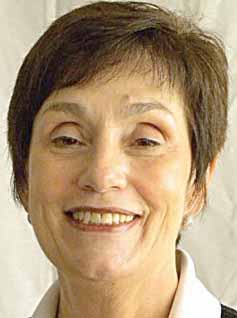 Photo
By GUY D'ASTOLFO
YOUNGSTOWN
After being involved with youth theater at the Youngstown Playhouse for almost 30 years, Patricia M. Fagan will retire Dec. 15.
It won't mean the end of her theater career, however. Fagan already has a full slate of duties lined up at area schools and theaters, and also plans to get back into writing. She has written more than a dozen children's plays over the years, some of which are still being produced locally.
The Playhouse will appoint an interim youth theater director to finish out the season, said Mary Ruth Lynn, executive director. The format of the youth theater will remain in place for the foreseeable future, she said.
Fagan is directing "The Best Christmas Pageant Ever," which opens Friday at Kent-Trumbull Theater. She will also be teaching and directing drama at The Learn and Lead Academy in Liberty, and will continue working at the Playhouse and other theaters on a freelance basis, including running the Playhouse Youth Theater's annual Cinderella Brunch, which she founded.
Additionally, Fagan will work with the summer stock program at Kent-Trumbull, and will direct on a freelance basis in the Lords-town school district. She also will continue teaching in the Arts Excel program in Trumbull County schools.
Fagan, a Youngstown resident who grew up in Boardman, has been involved with the Youngstown Playhouse's youth programs since 1982. She took over as director in 1988 and has remained in the post ever since, with the exception of one brief departure several years ago. She has been working part-time since 2008, when the Playhouse reorganized after a financial crisis.
"Basically, it's just time to move on," she said. "I've morphed into someone who is less interested in administrative duties and more interested in directing and working closely with children."
During her tenure with the Youth Theater, Fagan was responsible for producing eight in-house productions each year: four main-stage shows that drew school field trips, and four as part of the Small Fry Series. Fagan created the Small Fry series to give additional acting opportunities to children through smaller, more interactive shows. The series also addressed controversial topics such as bullying, and produced plays that schools hesitated to book, such as "Huckleberry Finn."
Of all her accomplishments, she is most proud of the effect the Youth Theater has had on the hundreds of children who have participated in it.
"We've started a lot of kids [in the theater], and some of them have gone on to have professional careers," she said. "But a lot have had success in other fields later in life. We've had kids who became doctors, and several teachers."
That's because the Youth Theater provides much more than just stage experience, she said.
"It's life lessons," said Fagan. "They come to us because they can't be themselves in their home schools. Maybe they're not athletes or they don't fit in otherwise. They find a place here and they make friends. We give them responsibilities and expect them to carry them out, and they do. If they walked away from here feeling better about themselves, then I've done my job."