West Branch mourns death of student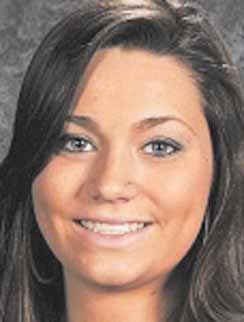 Photo
West Branch recalls car-accident victim
KNOX
Tiara M. Smith, 17, killed in a Tuesday night traffic accident, was described as funny and friendly — and a great person to be around.
"She was an outgoing student with a wide range of friends," said Scott R. Weingart, West Branch School District superintendent.
Tiara, a junior at the school, was driving north on Mahoning Avenue in Knox Township about 9:15 p.m. Tuesday when her 1999 Taurus went off the right side of the road and hit a large, parked GMC Sierra pickup.
Lt. J.M. Dragovich of the Ohio State Highway Patrol post in Lisbon said the Taurus went off the road and spun the truck around so it was facing the road, near a transmission repair shop, with the car beside it. He said the vehicles had no visible damage, and it would appear to passers-by that they were for sale.
Smith's mother found her in the car about 6:30 a.m. Wednesday and called authorities. She was taken to Salem Community Hospital.
Weingart said he sent a school guidance counselor to the hospital to provide help if the family needed it.
Tiara lived on South Mahoning Avenue in Alliance.
"She has attended West Branch local schools since kindergarten. She was an elementary student at Knox Elementary School and attended West Branch Middle School," Weingart said in a statement. "She played basketball in grades seven through 10. She was a member of Students Against Destructive Decisions and Pep Club."
The superintendent said that the district had received a number of calls that she had been involved in the crash either late Tuesday or early Wednesday.
The patrol is continuing its investigation.
Weingart said the district initiated a crisis-management plan as soon as officials learned of the accident.
Counselors are working with students with the assistance of the West Branch Ministerial Association. He said the district will provide counseling and support for students and staff as long as there is a need.