By Grace Wyler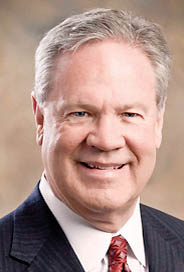 Photo
By GRACE WYLER
Canfield
Investment in clean-coal technology should be a key component of the region's economic- development strategy, U.S. Rep. Charlie Wilson of St. Clairsville, D-6th, said at a breakfast with business leaders and elected officials here.
The development of new energy technologies, using coal and natural gas, could boost significantly the region's economy while helping reduce U.S. dependence on foreign oil, he said.
Wilson added that his congressional district, which spans 325 miles along the Ohio River, has abundant coal reserves, making the area a prime location for energy- industry development.
"We need to develop the industry using the coal we have to produce the energy that we need," Wilson said Wednesday. "[Coal] is what brought us here, and I think it is what could make the difference."
As evidence of the potential of a clean-coal-energy industry, Wilson pointed to Baard Energy's plans to build a plant in Wellsville that would convert coal into liquid jet fuel. The $6 billion project, which will create 450 permanent positions, is expected to begin next year.
Small-business growth will be another key element of the Valley's economic success, Wilson said. He added that banks need to increase small businesses' access to capital, highlighting legislation he introduced earlier this year that would give tax credits to banks that lend to small businesses.
Wilson acknowledged that the economic recovery has been slower than he had hoped.
"The biggest thing that will turn around the economy is job creation," he said. "I believe that we are on the right track, but there is still so much to be done."
The event, hosted by the Youngstown/Warren Regional Chamber at Avion on the Water and sponsored by First Place Bank, focused largely on the economic recovery and the importance of regional development.
Steven Lewis, chief executive of First Place Bank, said that banks and other members of the business community will play an integral role in the region's economic recovery through lending and investment.
Addressing attendees, Lewis said that the "private sector must join the government" to advance regional economic development.