Jeanette Garriott celebrates 102nd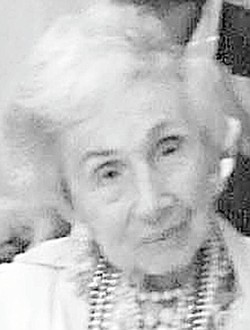 Photo
AUSTINTOWN
Friends and family members gathered on Aug. 15 at Victoria House Assisted Living Facility to honor Jeanette Garriott as she celebrated her 102nd birthday.
Present for the event were her family, Mary Ann Garriott, Chrissy DeJulia, Heather Cigoi, Abby Cigoi, John Garriott, Lou DeJulia, Micah DeJulia, Katie Cigoi, Jeanette Garriott and Giuliana DeJulia.
Also sharing the occasion were the Rev. Gary Koerth, members of the Tabernacle Evangelical Presbyterian Church, and the staff of Victoria House, where the honoree has already celebrated three birthdays.