Published: Fri, April 30, 2010 @ 12:00 a.m.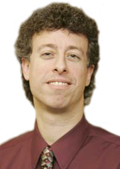 By David Skolnick (Contact)
On the side...

Backing incumbents: The Democrats of the 17th and 6th Districts, a local political organization, stuck with the incumbents when it came to endorsements. The group voted to endorse Mahoning County Commissioner David Ludt; county Auditor Michael Sciortino; state Sen. Joe Schiavoni in the 33rd District; state Rep. Tom Letson in the 64th District; and U.S. Reps. Tim Ryan and Charlie Wilson in the 17th and 6th Districts, respectively. The organization endorsed Lt. Gov. Lee Fisher over Secretary of State Jennifer Brunner in Tuesdays primary for the U.S. Senate.

Nuclear option: U.S. Rep. Jason Altmire of McCandless, Pa., D-4th, is sponsoring legislation in the U.S. House that would allow the U.S. Department of Energy to enter into partnerships with private companies to design and license two small nuclear reactors by 2021.

Remember: The polls in Ohio will be open Tuesday from 6:30 a.m. to 7:30 p.m.
Steven Dettelbach, U.S. attorney for Ohio's Northern District, said he understands the frustration people have with criminal investigations of public officials.
But the U.S. Department of Justice moves at its own pace.
"The speed with which we act, I recognize, is sometimes not what the public wants or expects," he said during a recent visit to The Vindicator. "The best I can say is that although it can be frustrating, be glad that we don't listen too closely. I don't think you want us reacting to sort of [a] public outcry."
Actually there are plenty of people who would disagree.
The feds aren't handling the potential conflict of interest investigation of Mahoning County's purchase of the Oakhill Renaissance Place. That's being done by special prosecutors and the Ohio Ethics Commission.
Of course there won't be a resolution to the investigation by Tuesday's election. That frustrates and angers plenty of people, including those who are likely subjects of the investigation.
Felony charges are being presented to a grand jury, and we could see indictments in the next couple of months.
Public corruption
Like Oakhill, the federal investigation of public corruption in the Mahoning Valley continues.
"It is very clear that my office has aggressively and actively prosecuted cases in the Mahoning Valley," Dettelbach said.
He declined to discuss the specific cases and the investigation.
The U.S. attorney's office prosecuted dozens of public corruption cases, including some involving organized crime, in the Valley in the late 1990s and early 2000s.
"The special thing you have here that they don't have in other places, historically, is organized crime," Dettelbach said.
"Those cases demonstrated that there was a footprint of organized crime and a connection of organized crime in government in this area that was significant," he added.
While organized crime no longer has that influence over elected officials in our area, we still have an issue with public corruption.
Just look at the two investigations — by the Department of Justice, and by special prosecutors and the state ethics commission .
Let's not forget the investigation into ethics issues in the former Attorney General Marc Dann administration.
Three of his former top officials and his wife, who's filed for divorce, were convicted of ethics violations.
Dann is the final person being targeted by the ethics commission and the Franklin County prosecutor.
If he is to face misdemeanor charges, they must be filed by May 14, the two-year anniversary of his resignation as attorney general.
Unfortunately, these cases just reinforce the area's negative image when it comes to the integrity of our public officials.