June wedding for Miss Koppel and Mr. Rogers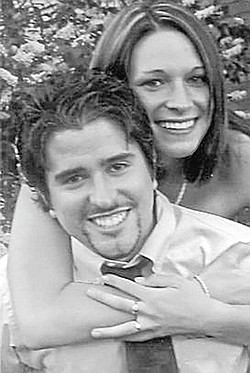 Photo
Joshua K. Rogers and Erin E. Koppel
Erin Elizabeth Koppel of Canton, and Joshua Kelvin Rogers of Uniontown are announcing their engagement and plans for their coming marriage.
They will exchange nuptial vows June 12 during a 4:30 p.m. ceremony at Girard First Methodist Church. Invitations will be extended for the wedding and for their evening reception at the Mahoning Country Club in Girard.
The bride-to-be is a daughter of Bill and Shirley Koppel of McDonald. She graduated from Walsh University in Canton with a bachelor's degree in early childhood education and is a teacher with Campus Ministry Preschool in Canton.
Kelvin and Mary Ann Rogers of Uniontown are parents of the future groom. A graduate of Walsh University with a bachelor's degree in education, he is employed by Edge Academy in Akron as a physical-education teacher.
More like this from vindy.com