Rapp's arraignment on false-ID charges postponed
Staff report
Youngstown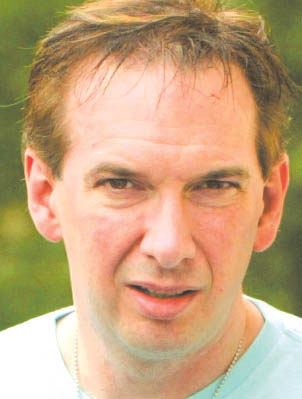 Photo
The arraignment for Trent Rapp, who is charged with furnishing false identification, was postponed one week.
A Mahoning County grand jury indicted Rapp, 42, on April 8 on the felony charge. The grand jury also indicted Rapp in July 2009 on 16 other charges related to a six-month investigation by Canfield and Beaver police and the Federal Bureau of Investigation.
Rapp's arraignment is rescheduled for 9 a.m. Tuesday before Judge James C. Evans of Mahoning County Common Pleas Court.
Canfield police said Rapp, who owned the Dairy Queen on South Broad Street in Canfield when he was arrested last year, was altering ages on driver's licenses.
He originally was charged in July 2009 in Mahoning County Area Court, Canfield, with misdemeanor forgery in relation to those driver's licenses.
At that time, Rapp also was indicted on one count of marijuana trafficking, one count of cocaine possession, one count of corruption of a minor with drugs, one count of possession of criminal tools, eight counts of child pornography and four counts of pandering sexually oriented material.
He is scheduled for trial on the 16 felony charges June 1 before Judge Maureen A. Sweeney of common pleas court.