Program could boost Ohio manufacturing
By GRACE WYLER
The Cash for Caulkers program would boost Ohio manufacturing and save middle-class families hundreds of dollars in energy costs, U.S. Sen. Sherrod Brown said Wednesday, announcing his support for the Home Star Energy Retrofits bill.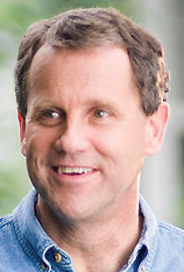 Photo
U.S. Senator Sherrod Brown (D-Avon)
The bipartisan Senate bill, introduced last month, would give cash rebates to customers who make energy-efficient home retrofits, such as home insulation or duct sealing.
The program will propel the state's green-energy industry by creating green jobs in the state's manufacturing and construction industries, Brown said in a joint press-conference call with Owens Corning vice president John Libonati.
"I have said before that Ohio can be the Silicon Valley of clean energy," Brown said. "And it is not just solar panels in Toledo and wind-turbine components in greater Cleveland. It is also what we will do with this bill."
Ohio companies such as Owens Corning, which makes home insulation, will benefit from the increased demand for energy-efficient home-improvement products, Libonati said.
"Insulation companies are running at about 60 percent capacity," Libonati said. "We think this is a direct and simple approach to create sustainable jobs and save energy."
Without the incentives, most Americans will not update their insulation, Libonati said. He estimated that 80 percent of U.S. homes are under-insulated.
The Home Star Energy Bill is in front of the Senate Finance Committee, Brown said.
A similar bill was introduced in the House of Representatives on Wednesday. The House bill was introduced by U.S. Reps. Ed Markey, D-Mass., Peter Welch, D-Vt., Vern Ehlers, R-Mich., and Dennis Cardoza, D-Calif.