Execution date set for killer of 3-year-old girl
By MARC KOVAC
COLUMBUS
The Ohio Supreme Court has set a November execution date for a man convicted in the June 11, 1996, gang-related killing of a Youngstown girl.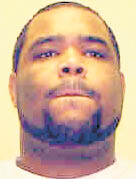 Photo
Sidney Cornwell, who has been on death row since May 1997, is to be put to death by lethal injection Nov. 16 at the Southern Ohio Correctional Facility in Lucasville.
According to court documents, Cornwell and other members of a neighborhood gang drove up to an apartment on Oak Park Lane on Youngs-town's East Side with the intention of shooting a rival gang member in retaliation for an earlier incident.
After learning that the intended victim was not at the residence, Cornwell opened fire, killing a 3-year-old girl and wounding three adults, according to documents. Cornwell was convicted in Mahoning County Common Pleas Court of aggravated murder and three counts of attempted aggravated murder.
In January, Paul J. Gains, Mahoning County prosecutor, and his assistant prosecutor, Ralph Rivera, requested the execution date be set "without further delay," noting that Cornwell had exhausted all state and federal appeals.
They added, "The family of Jessica Lynn Ballew and the citizens of Mahoning County await justice. They are surely entitled to closure of this matter."
"This case cries out for the death penalty because it was a cowardly act," Rivera said.