Boccieri GOP foe disputed taxes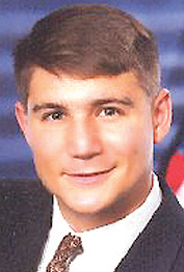 Photo
Associated Press
COLUMBUS
The leading GOP challenger to Democratic U.S. Rep. John Boccieri was assessed nearly $1.4 million in unpaid state taxes, interest and fees in 2006 — a finding he fought vigorously but eventually paid.
Republican Jim Renacci and his wife, Tina, filed adjusted gross income in 2000 of negative $247,000, but a state audit calculated the sum at $13.7 million, according to an Associated Press review of public documents. The couple was assessed $954,650 in unpaid taxes, $146,938 in interest and a $293,876 penalty as a result of the discrepancy.
Renacci, of Wadsworth, has made his success as a businessman and proponent of fiscal discipline a linchpin of his campaign against Boccieri, among the nation's most- vulnerable congressional Democrats.
He is the Ohio Republican Party's pick for the nomination, which also is being sought in the May 4 GOP primary by former Ashland County Commissioner Matt Miller, radio talk-show host Paul R. Schiffer and H. Doyle Smith.
Boccieri, an Air Force pilot and repeat Iraq war veteran, was elected in 2008, seizing a district that had leaned strongly Republican for the many years it was held by GOP Rep. Ralph Regula. His political vulnerability grew after he voted for President Barack Obama's health-care reform bill. During the days just before and after that vote, Renacci's campaign raised $60,000 from supporters.
Campaign spokesman Jim Slepian said Renacci was among many Ohio taxpayers who fought similar assessments against income they held in trust in S corporations that they believed to be tax-free. The Renaccis' trust held about $14 million before it was liquidated in October 2000.
Slepian said Renacci paid federal taxes on the sum as well as fully reporting the trust's contents to state tax regulators on his 2000 return. He said Renacci believed assessing taxes on income that had been built up over four years in a previously tax-free trust amounted to retroactive taxation.
Court filings indicate the Renaccis persisted in challenging the taxation of S corporations long after other taxpayers. In an October 2007 brief, for example, state attorneys told the 9th District Court of Appeals in Medina County that the Renaccis were the only taxpayers to assert that penalties in such cases were an abuse of the commissioner's discretion.
Copyright 2010 Associated Press. All rights reserved. This material may not be published, broadcast, rewritten, or redistributed.