Hagan 'delayed support' of new marijuana bill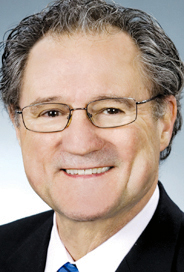 Photo
Rep. Robert F. Hagan, D-Youngstown. (AP Photo/Larry Phillips)
By DAVID SKOLNICK
YOUNGSTOWN
State Rep. Robert F. Hagan initially hesitated to co-sponsor a bill legalizing medical marijuana in Ohio.
Hagan, D-60th, said he remembered false accusations on fliers by two organizations — The Liberty Committee of Independence, Ohio, and New Vision Youngstown — during his 2005 failed run for Youngstown mayor, that he introduced a bill to legalize marijuana.
Hagan's bill, which died without a committee hearing, would have legalized marijuana for medical purposes only.
Hagan said he "delayed support" of the new proposal, concerned that people would misunderstand the bill's language.
Hagan said he decided to co-sponsor the bill after state Rep. Kenny Yuko, the new bill's main sponsor, introduced him to a group of people with multiple sclerosis, who urged his support.
Yuko, of Richmond Heights, D-7th, also has MS.
Hagan said the visit also made him think of his mother, who died in December.
"We upped the dose of morphine, quite a bit, to alleviate some of that pain," he said Monday. "I asked my mother, after she had gone through radiation treatments and more medicine than anybody else should be able to handle, if she wanted marijuana."
Hagan's mother declined, but the legislator said legalizing medical marijuana would give others in a similar position an option.
Hagan said his father, who died about five years ago, also suffered through great pain during his final days.
"It's about compassion," he said of legalizing medical marijuana.
Even so, too many state legislators "fear" political backlash if they support the bill, meaning it won't pass, Hagan said.
Gov. Ted Strickland, a Democrat, and Senate President Bill Harris of Ashland, R-19th, don't support it.
The bill would let doctor-certified medical marijuana users grow plants, and be in possession of no more than 200 grams of usable dried marijuana or 12 mature cannabis plants.
Hagan's proposal allowed 1,000 grams of usable marijuana and 1,000 grams in living plant form.
Another problem is people don't understand the proposal, Hagan said. He pointed to a headline on the front page of Monday's edition of The Vindicator that reads: "Hagan bill to legalize marijuana fires up foes."
"This is why it doesn't go anywhere," Hagan said, adding that the headline doesn't say it would be doctor- prescribed marijuana for those with certain medical conditions. "This scares people."
Fourteen states have legalized medical marijuana.