OSHA: Hudson trench lacked basic safety protections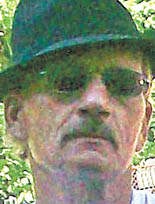 Photo
To make a contribution to the James "Bo" Wetzl Memorial Fund, stop by any branch of Home Savings & Loan and ask to make a donation.
By GRACE WYLER
CANFIELD
The trench that collapsed in Hudson on Wednesday, killing James Wetzl of Canfield, was extremely unsafe, said Rob Medlock, Occupational Safety and Health Administration director in Cleveland.
The 15-foot-deep trench had minimal protections but not in the area where Wetzl, 56, and Albert Joseph Bagnoli Jr., 58, were working when the trench wall collapsed inward.
Bagnoli was removed from the trench and taken to Akron City Hospital. He remained in serious condition in the hospital's intensive-care unit Thursday.
"There is really no excuse to let folks work in a trench that's 15 feet with no protection," Medlock said.
Trenches of that depth can be protected by sloping the walls or by fortifying the sides with a shield or shoring materials to prevent the walls from collapsing, Medlock said. The trench that collapsed Wednesday had none of these protections, he said.
The Wetzl family did not wish to comment on the accident but thanked the community for its support. James, who went by the nickname "Bo," had four children with his former wife Betty Wetzl.
"We want to thank everyone for all of the concern," Betty Wetzl said.
The family has established a memorial fund in James Wetzl's name. Donations can be made to the James "Bo" Wetzl Memorial Fund at any branch of Home Savings and Loan.
The workers in the trench were employees of A. Bagnoli and Sons, an excavating company based in Boardman. The company was digging a sewer line for the Fossalto Acres housing development at the south end of Duffield Drive in southeast Hudson in Summit County.
Representatives from A. Bagnoli and Sons did not return calls for comment. It could not be determined what relation Albert Joseph Bagnoli Jr. had to the owners of the company.
OSHA is continuing to investigate the cause of the accident, Medlock said. The results of the investigation will likely not be made public for several weeks.
The accident scene will be secured by Hudson authorities until the OSHA investigation is complete, Medlock said. He said he did not know if A. Bagnoli and Sons was working on any other excavations.
OSHA has no authority to restrict the company from pursuing other projects, Medlock said.
"We don't have a mechanism to shut down operations," Medlock said.
"But if there is activity on their side, we would make sure it was safe."
Americo Cornacchione, the developer of the Fossalto Acres project, said he was not aware of any safety problems at the site.
More like this from vindy.com