Speaker: Israel uses aid for attacks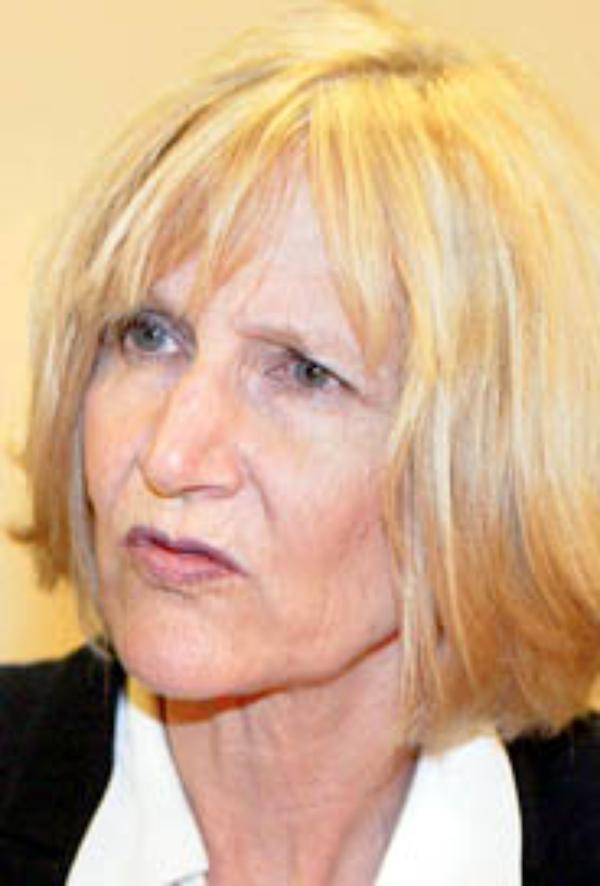 Photo
By Harold Gwin
YOUNGSTOWN — Alison Weir believes if more Americans knew what she's learned about the Palestinian-Israeli conflict in the Mideast, they would halt the U.S.' $7 million in daily military aid to Israel.
The self-described free-lance journalist from California said her studies have shown that much of that money is being used by the Israelis in aggression against Palestinians.
She's created a nonprofit Web site, "If Americans Knew," to spread the word.
Weir was on the campus of Youngstown State University on Monday to present a program on her findings sponsored by the local chapter of Students for Justice in Palestine, a new student group at YSU this fall that has some 40 chapters at colleges across the United States.
Weir, who said she grew up in a Presbyterian background, was editor of the Sausalito Marin Scope, a weekly community California newspaper, when the fall 2000 Palestinian uprising caught her attention.
"I realized I didn't know much about it," she recalled, adding that she decided to follow news stories about what was happening.
"It seemed like very one-sided coverage," she said.
She said she turned to the Internet to research the Israeli-Palestinian conflict and found a lot of information available that indicated the full story wasn't being told.
The Israeli side of events was getting a lot of attention, but the Palestinian side wasn't, she said, adding that she was both "astounded" and "outraged" to see the distortion.
Weir quit her job and traveled to the West Bank and Gaza as a free-lance journalist to see for herself. She had arranged to have her reports published in the San Francisco Chronicle, but they never were. She said an editor told her later they were regarded as "political."
That first trip lasted a month, and she's been back since to witness what is happening to the Palestinians, she said.
Weir said she launched the "If Americans Knew" Web site in 2001 to inform the American public about what is happening and to study the media to find out why it isn't reporting the full story.
Weir determined that one way to study the media reporting on the Mideast conflict was to look at the deaths of Palestinian and Israeli children, gathering data from Israeli and Palestinian human rights organizations and then looking at the reporting on those deaths.
During the first year of fighting, 28 Israeli children were killed while the death toll among Palestinian children was 131. Yet network news programs issued reports related reports on the Israeli deaths at rates up to 13.8 times more frequently than the Palestinian deaths, she said.
News reports made it appear that the deaths of Palestinian children occurred during retaliation for the deaths of Israeli children, but, in reality, 82 of the Palestinians died before a single Israeli child was killed, she said.
She attributes the reporting to the advertising and consumer pressure that news agencies face from a strong pro-Israeli faction and what she termed the "AP system of reporting." The Associated Press is the major news source for the region, but all reports coming out of its four bureaus, including two in Palestine, are controlled by Israelis, she said.
The director of community relations for the Youngstown Area Jewish Federation said Weir is entitled to speak but that she offers a "complete distortion of the facts."
Bonnie Burdman said she didn't attend Weir's presentation at YSU but is familiar with her work and her Web site.
Weir writes "revisionist" history, Burdman said, claiming Weir has "a real lack of attention" to the facts.
Weir believes that when American money stops, authentic negotiations will begin and lead to peace in the region.
She has little hope that President Barack Obama's scheduled meeting today with the Israeli prime minster and the Palestinian president will lead to any meaningful discussions.
There is a very powerful pro-Israeli lobby in Washington that prevents any president from creating a policy that would be in the best interest of America and the human beings living in that region, she said.