Peace Race Tips: To stretch ... before or after — that is the question
Peace Race training tip #8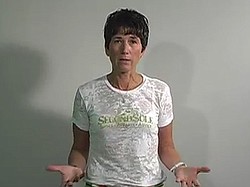 Video
More tips from Peace Race president Jenn Wohlgamuth.
Week 8:
TO STRETCH … BEFORE OR AFTER THAT IS THE QUESTION
I think since the beginning of time the question of when to stretch is the most negated topic on the running blogs. It is my opinion that you should stretch at the end of your run. Even in my days of teaching aerobics I was not a huge proponent of pre-workout stretching. I believe that the muscle needs to be warm and lose before we ask it to double its size…so to speak. Here is my plan of attack on every run. Start out slow allow your body to get used to your moving. If after about 10 minutes you are still feeling stiff then stop briefly and stretch out your back and hip flexors a bit, maybe your calves. Otherwise wait until the end of your run and start from the top and work your way down. It's even a great idea to stretch out your toes. By the way … two weeks to race day! Great job!