Peace Race Tips: Core Strength
Peace Race training tip #7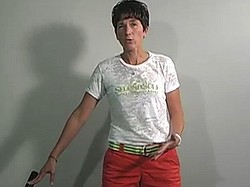 Video
More tips from Peace Race president Jenn Wohlgamuth.
Week 7:
Core Strength … What does running and ballet have in common?
We are down to the home stretch and we have talked about Shoes & Clothes, Hydration, Heat, Nutrition, Form … now let's talk about the Core. The body's Core consists of your Abdominals, your lower back and I like to include your hip flexors. These are the key ingredients to making your running a positive experience. Having strong abdominals and a strong back will help carry you through the long miles and everyday stuff. Having strong and flexible hip flexors will allow you to be more fluid. There are hundreds of exercises out there and finding the one that you like and will stick to is the key. For me, I work out like a ballet dancer. I have managed to get stronger and leaner while maintaining an injury free season with "Tracey Anderson's Matt Workout". I will show you some moves in our video but to get the full effect I suggest you invest in this one. It's a Best Of!